Ford Excursion
Price:

$6,350 - $23,382 ⋅
5
⋅
Photos:

9
⋅
Views:

1928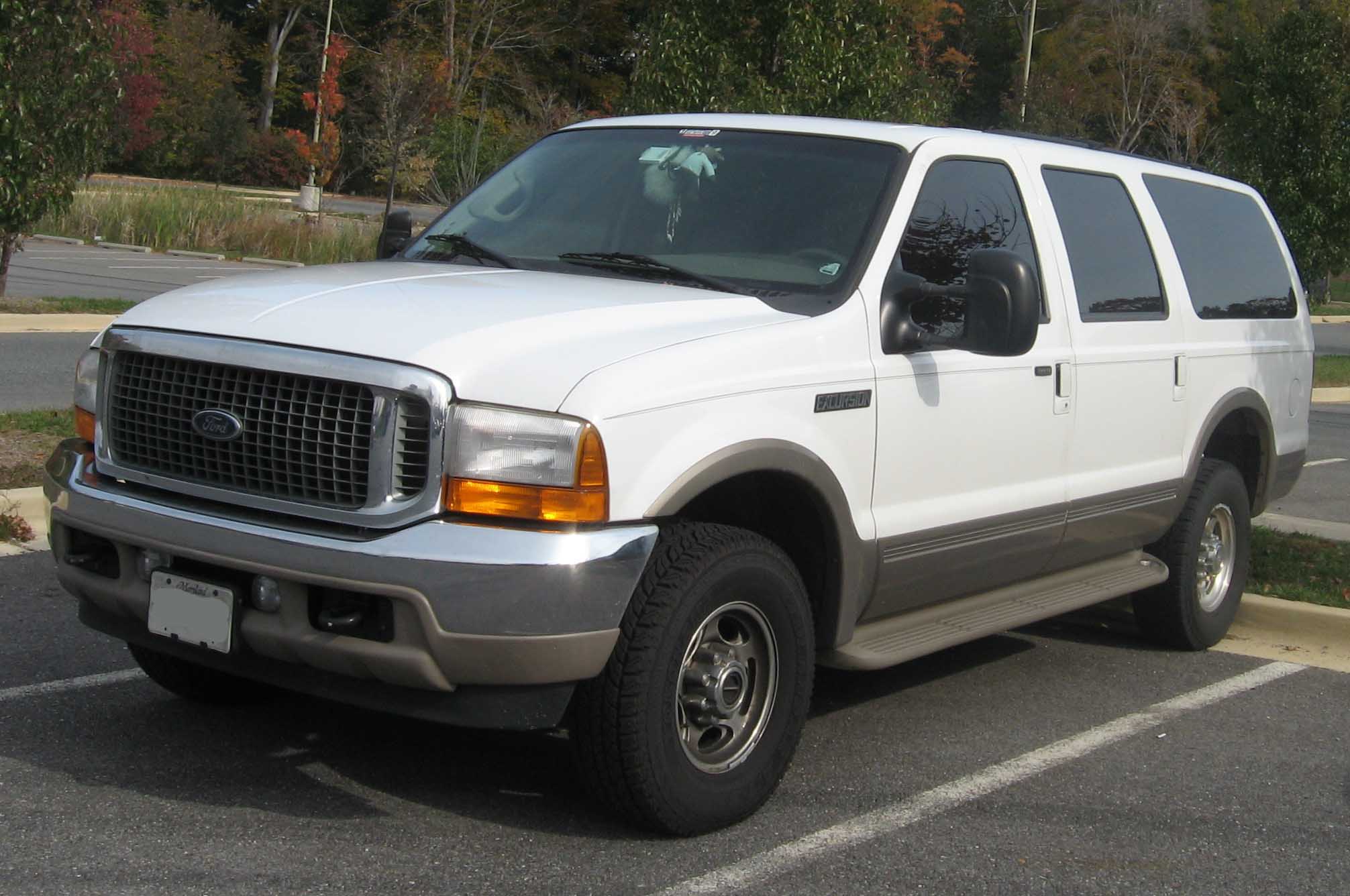 A full-size SUV Ford Excursion (sport utility vehicle) was produced in the period 2000-2005 in the USA by the Ford Motor Company. It was based on the full-size pick-up Ford F-250 (Super Duty pickup truck). Ford Excursion was significantly superior over its competitor Chevrolet Suburban in size and weight. GVWR (Gross vehicle weight rating) was more than 8,500 pounds (3,900 kg). After the termination of release of Ford Excursion-a, its niche was occupied by the extended option of Ford Expedition-a. The last Ford Excursion was assembled at the Ford plant in the city of Louisville (state of Kentucky). However Ford Excursion was made some time in Brazil under the name F-250 Tropivan.
For the first time Ford Excursion 2000 was presented in 1999 and immediately it received a huge wave of criticism for being too large, for too big consumption of petrol - about 13-15 l / 100 km (highway) and about 17-18 l / 100 km (city) (factory data), in reality the Exursion can easily eat up to 20 liters of petrol per hundred outside the city and up to 40 l/100 km in the city.
Nevertheless the sales which began in 2000 were quite successful for , only in 2000 in the USA more than 50,000 cars were sold. However, because of increase in the petrol prices, the sales of Ford Excursion were decreased. As a result, in 2005, the production was discontinued in the United States.
At Ford Excursion was placed the well proven gasoline engine Triton 5.4L V8, petrol Triron 6.8L V10, as well as excellent diesel engine 7.3L V8 powerstroke. In 2003, 7.3 diesel was replaced by more powerful (and more moody and problematic) diesel 6.0L V8.
5.4 L V8, 255 hp (2000-2005)
6.8 L V10, 310 hp (2000-2005)
7.3 L Diesel V8, 250 hp (2000-2003)
6.0 L Diesel V8, 325 hp (2003-2005)
Sales of Ford Excursion in the USA:
1999 - 18315 units
2000 - 50786 units
2001 - 34710 units
2002 - 29042 units
2003 - 26259 units
2004 - 20010 units
2005 - 16283 units.
9 Photos of Ford Excursion