Ford Focus
Price:

$12,999 - $42,999 ⋅
3.5
⋅
Photos:

11
⋅
Views:

6791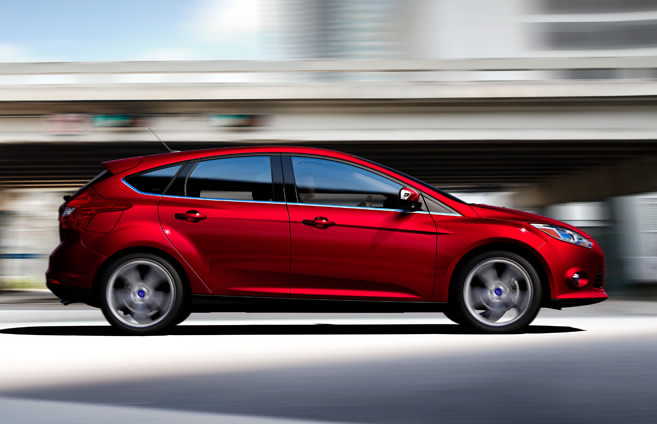 Ford Focus - is a small family oriented car produced by legendary Ford Motor Company. In the early of its development the model was conducted under the code name CW170, and was known in narrow circles of the contractors of the company as Ford Fusion. The lineup received the original name of "Focus" much later.
As date of birth of Ford Focus can be considered the Geneva premiere of the Ghia concept car which took place in 1992. The platform codenamed CW170 kept secret for a long time, none of the dozen foreign automobile journalists predicted its fate of base for Fiesta. However, their assumptions were wrong: Ford laid up the platform for a brand new model - Focus. The first spy shots of the car were published in 1995. Back then it was more difficult to judge the specific details of the upcoming trends, but in each of its lines felt an irresistible trend of the revolution. The new design philosophy of modeling was first officially 'registered' on the tiny Ka - in 1996, then on the Cougar - in 1998, and finally a miracle happened! Ford Focus showed itself to masses.
The decision to call this car Focus was made at the beginning of 1998, when in the Ford company replacement of small family cars' brand Escort with a new modelling lineup was planned. But, unexpectedly appeared one issue. The fact of the matter is that in July 1998, the Cologne court, holding hearings on the request for arbitration from the publishing house "Burda", banned the use of the name "Ford Focus" for the German car market, as this name had already been used by the magazine Focus, which was owned by this publishing house.
In general, with regard to engines, on rather wide range of power plants was offered. From the senior Mondeo the company borrowed productive 1.8 and 2.0-liter Zetec-E engines, and from Fiesta - economical 1.4-liter and 1.6 Zetec-SE. Originally in a line of engines there was only one diesel — Endura TDDI – a prototype of the concept Deutz which Ford applied it on cars of 80's. Later in 2002, it was replaced by a more efficient Duratorq TDCI.
Below presented a complete set of power units of the first generation of the model for the European automotive market:
Title Volume Type Power (hp) Torque (Nm) Average consumption Max speed
Zetec-SE 1.4 petrol 74 123 5.6 l 172 km / h
Zetec-SE 1.6 petrol 99 145 6.3 l 187 km / h
Zetec-E 1.8 petrol 114 160 6.9 l 200 km / h
TDDi 1.8 diesel 74 175 4.3 l 185 km / h
TDDi 1.8 diesel 89 200 4.6 l 185 km / h
TDDi 1.8 diesel 114 250 4.57 l 198 km / h
Zetec-E 2.0 petrol 129 178 7.4 l 203 km / h
Duratec-ST 2.0 petrol 171 196 7.6 l 216 km / h
Duratec-RS 2.0 petrol 212 310 8.4 l 232 km / h
As an options the company presented to customers four type of transmissions: 5-speed manual MTX-75 (aggregated with engines 2.0, RS, 1.8 TDCi and 1.8 TDDi), 5-speed manual IB5 (with petrol engines volume of 1.4, 1.6, 1.8), 6- speed manual Getrag 285 and 4-speed automatic 4F27E (1.6 and 2.0-liter units).
The first generation of Ford offered as many as in four body types:
3 door hatchback
5 door hatchback
4 door sedan
5 door wagon
Apart from all this abundance, Ford store for its customers one more thing: sports interpretation for the cars. In the case of the first generation of the model two charged versions were available for a choice: ST170 and RS.
11 Photos of Ford Focus