Mercedes-Benz A-Class
Price:

$34,600 - $42,500 ⋅
3.5
⋅
Photos:

9
⋅
Views:

2778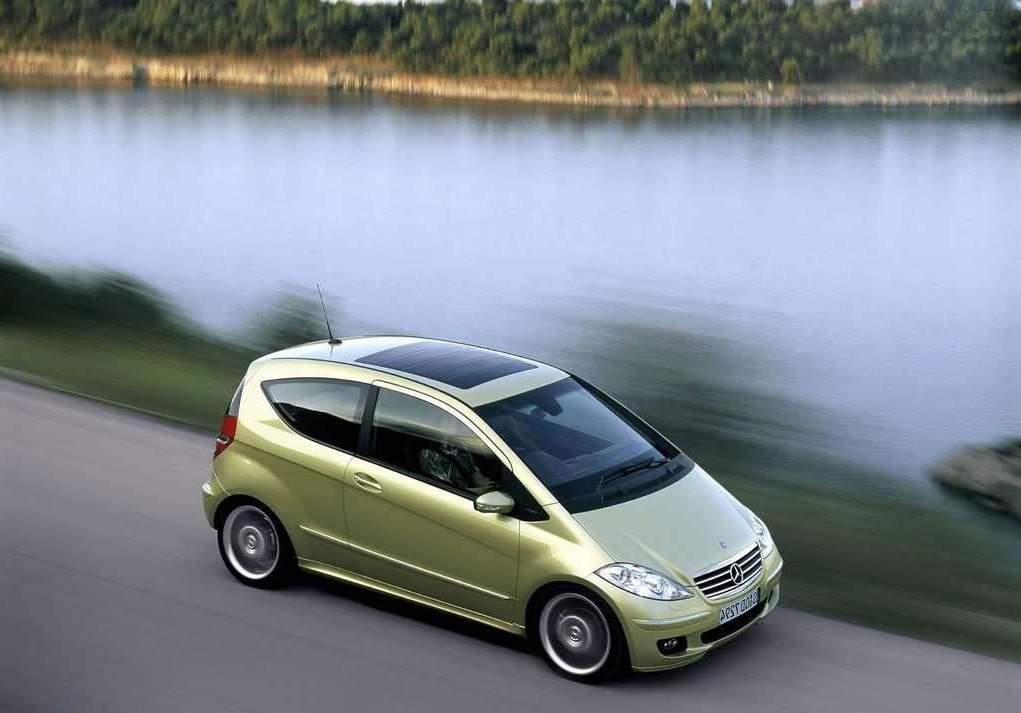 The structurally unusual generation of Mercedes Benz A class was introduced in 1997 with extraordinary dimensions of a high hatchback that attracted at once. A body floor in the form of a sandwich, transversely arranged engine, front-wheel drive, frisky design of saloon – all of these were beaten out from the general concept of luxury cars from Stuttgart. However, the history of the first front-wheel drive Mercedes Benz A class began with a scandal. During the standard stability test, the car turned over, which then caused as the reason of restoring all cars released at that time and making a number of new changes to car suspension.
The first generation of Mercedes Benz A class W168 was equipped with four-cylinder gasoline and diesel engines from 1.4 to 2.1 litres and with power from 75 to 140 horsepower. The choice was available in between 5-speed manual and the same speed automatic transmission.
The second generation of Mercedes Benz A class was launched in 2004 which was deep restyling version of the previous generation that has left the same lines of the small minivan. Additionally, engineers of Mercedes Benz significantly improved a body stiffness, having displaced the centre of gravity for the best controllability, it can be seen that in the basic set of additional systems of active and passive safety appeared. Apart from five-door, there is also the three-door version of Mercedes Benz released.
As before only four-cylinder motors were listed in the engine list, honestly it was improved not only fuel efficiency but also the power which developed up to 196 horsepowers. The most powerful engine was aggregated with new 6-speed manual, while for other engines it was offered 5-speed manual or a variator.
The appearance of the third generation of Mercedes Benz A class in 2012 was the end of an era of small "buses". At the present time, compact Mercedes is an ordinary five-door hatchback with recognisable features of new brand models.
9 Photos of Mercedes-Benz A-Class