2016 Mercedes-Benz SLC 450 AMG Sport spotted during tests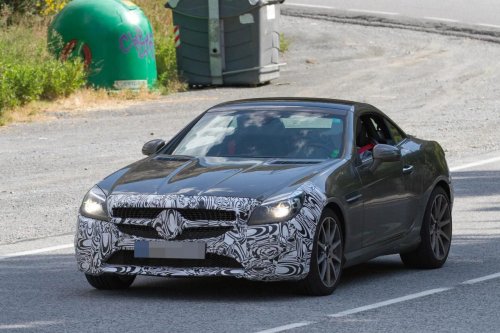 The company Mercedes-Benz embarked on road tests of "hot" SLC 450 AMG Sport. This is evidenced by spy photos published by the portal Worldcarfans.
Most likely, the "charged" version of the new roadster, which will replace the model SLK, will be equipped with six-cylinder engine which can produce 367 hp. As transmission for the novelty 2016 Mercedes-Benz SLC 450 AMG Sport the seven-speed automatic transmission will be offered.
Presumably the new product will be presented in autumn at the Frankfurt Motor Show.