Chevrolet showed the silhouette of new Camaro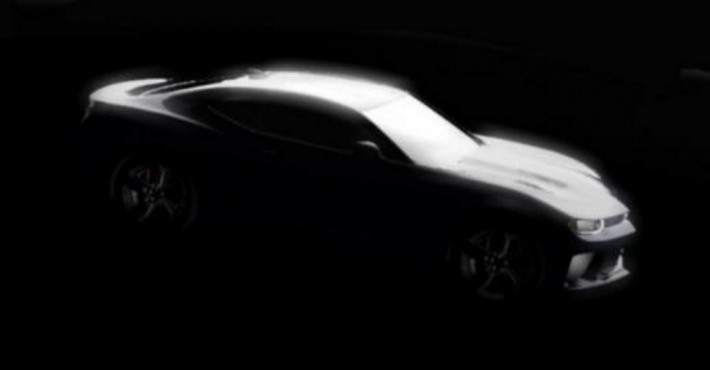 The Chevrolet company presented a teaser of the new generation of the sports car Camaro, which is expected to debut this year. The image was shown at a press conference of the American brand which took place within the Detroit Motor Show.
The release of the new Camaro will be the answer to General Motors for the premiere of the next-generation of Ford Mustang which was held last year, and its "charged" modification of Mustang Shelby GT350R. New Chevrolet Camaro 2016 for the first time will be shown to the public at one of the upcoming auto shows in 2015. Like Cadillac ATS, the model will get as a basis the same platform Alpha.
Based on experts opinions, the new Camaro will not receive a new design. Primarily this is because of the fact that the fans of the model are fully satisfied with the appearance of the car. Having analysed pictures, the automotive experts argue that the new generation of Chevrolet Camaro externally will differ little from the previous version. The novelty has got a new head optics, new radiator grille and modified front bumper.
The range of engine modifications of Chevrolet Camaro 2016 will include 2-liter turbocharged engine which can generate up to 276 horsepower and 400 Nm of torque. This version will be able to compete with new Ford Mustang which is equipped with 2.3-liter EcoBoost engine which produces up to 310 horsepower.