China began mass production of electric vehicle Baic EX200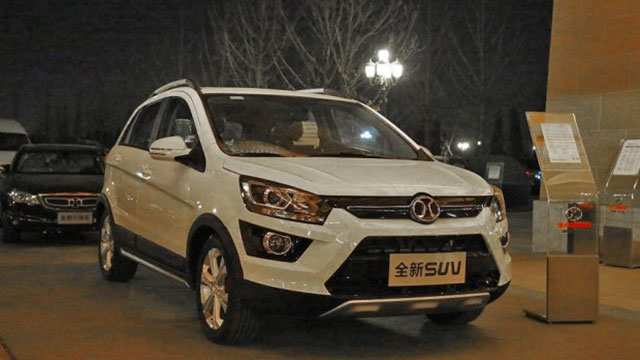 Chinese car manufacturer Baic Motor started serial production of the new electric vehicle Baic EX200, which is going to be the first electric crossover model. It is expected that the new product can get powerful batteries. Crossover Baic EX200 will have power reserve of at least 200 kilometers. Battery will be charged in just half an hour in an accelerated mode. This electric car is based on the crossover Baic. The company did not report regarding technical characteristics of the car yet. It is known that the new body design will be applied to Baic EX200. Maximum speed of the crossover can reach over one hundred and thirty km per hour.
It is noted that China has a record number of sales of electric cars. In 2015, more than 370,000 electric vehicles were sold in China, which made the country the first in the world in sales of this type of vehicles. The total number of electric vehicles in the country is estimated to be 497,000 units. In particular, in February 2015, over 70,000 electric vehicles were purchased. By 2020, the country plans to build a network of special automobile electric service stations which can serve up to 5 million cars a year.
Baic company assured that Baic EX200 will be popular among the population, because in addition to a modern appearance, it will receive quality saloon with many advanced options. The exact date of the first sale of the crossover is not known yet, but it is worth noting that Baic EX200 will be available in the domestic market first. So far, there is no information about the price.