Exact date of the premiere of BMW 5 series was announced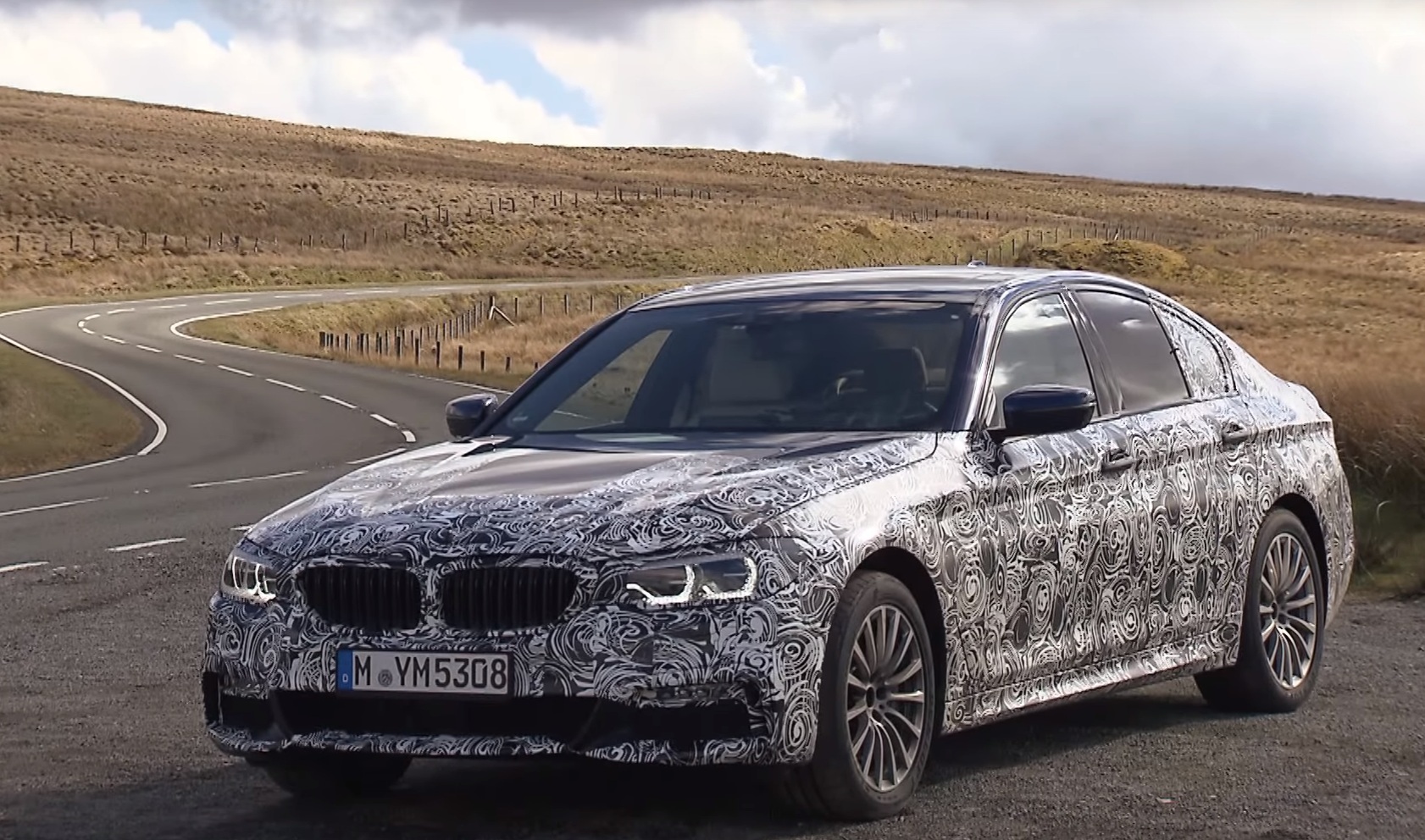 Bavarian company is going to have online live video in which the seventh generation of BMW 5 would be presented. The online premiere will take place on October 13th.
The car is built on a modular platform CLAR, which also served as a basis of BMW 7. Although BMW 5-series became larger in size, the novelty became lighter by 80-100 kg than its predecessor due to its widespread use of aluminum and magnesium alloys.
The base complete set will be powered by 2.0-liter turbo motor. Along with V6 gasoline and diesel engines, new BMW 5-series will be equipped with V8 engine. In addition, the company will offer a hybrid version of the model which can be plugged into an electrical outlet. The car could be rear-wheel drive as well as all-wheel drive.
The new generation of BMW 5-series will receive a number of modern technologies, such as active safety, Remote 3D View which allows the owner to remotely monitor the car by smartphone.
The world premiere of the new BMW 5-series is planned in January 2017 at the Detroit Motor Show. Sales of the novelty will be started in spring.