First flying car will appear in 2018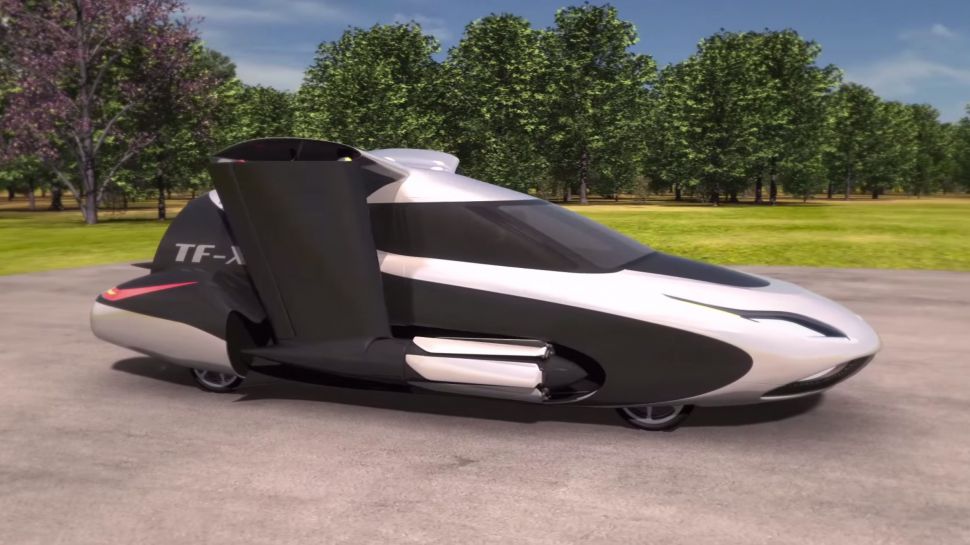 An american company - Terrafugia has reported that they are at the start of creation of world's first flying car and it is expected to appear to the public in 2018.
Representatives of the corporation give information that TF-X receives two wings and pair of separate electric motors power of 300 HP. Such power units will allow TF-X to change position from horizontal to vertical. The maximum speed of the car is approximately 322 km/h. TF-X will be able to carry four passengers in a semi-autonomous mode as the owner of flying car enters address before takeoff into the computer and everything else will be made by TF-X.
Specialists explained that they intend to develop a unique vehicle that can carry passengers door-to-door that can be parked in a personal garage as an ordinary vehicle and the model does not require any special conditions. Terrafugia executives told that nowadays, TF-X prototype is being tested in the wind tunnel at the Massachusetts Institute of technology.