Hyundai Elantra 2015 is testing in China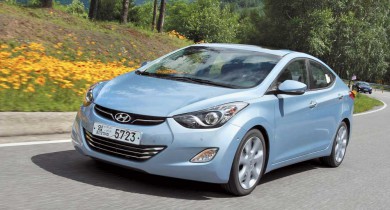 Upcoming Hyundai Elantra is noticed on road tests. According to experts, the official presentation of the car could be organized in the first quarter of the year 2015.
The appearance of a new Elantra has been established in accordance with the design philosophy of Hyundai's Fluidic Sculpture called 2.0., so fundamental changes in the exterior model is foreseen. The main metamorphoses will occur in forward part of a body where there will be new headlights with LED elements, other bumper with day LED fires and a modified hexagonal front grille.
From a technical point of view, this generation of Elantra to procure an upgraded platform, as well as a number of improved engines in its Powertrain lineup.Updating of technical "stuffing" car at the moment is the Korean automaker's Research Center, located at Rüsselsheim.