MINI decided to utilize the idea of a very small car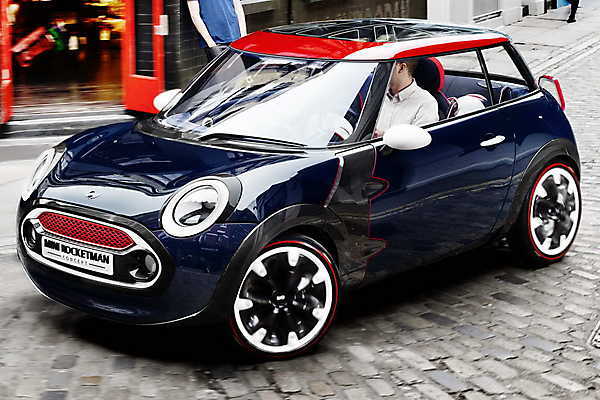 The company decided to introduce MINI Rocketman into the market and make it a full-fledgedcompetitor to the Smart family. It is known that the concept was made of carbon fiber, and it was characterized by low fuel consumption. At 100 kilometers MINI Rocketman spends just 3 liters of fuel.
One of the most likely partner for the MINI can be Japanese Toyota, are working on a number of projects with parent brand BMW. In this case, the small city car can be form of Toyota iQ.
It is known that the novelty will be referred to as Rocketman, its length is 3 m 41 cm,width is 1 meter 90 centimeters, height to roof-1 m 38 centimeters.