New Volvo XC90 - with your own eyes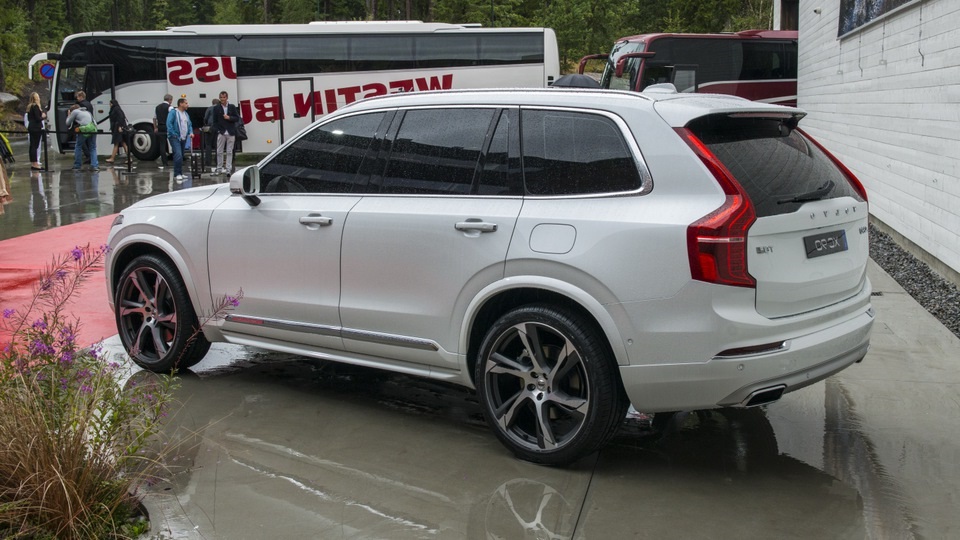 New Volvo XC90 - the safest car among all Volvo cars that even it knows how to fall into a ditch. I especially liked the shock mounts of the seats, which work when there are shock loads from the bottom. Quenched to a third acceleration. Pretensioners are equipped with all seven seats. Yes, even those that are in the trunk.
New Volvo XC90 is always in touch - at least it should be. And to help us to be integrated into digital space will Sensus - a new interface with a large touch screen. The picture is beautiful, everything works smoothly and quickly. Order an option of support Apple CarPlay or Google Android Auto (goes in the package) - and just over a third of the screen Sensus give a "mirror" of your smartphone. But not any more, you will never discover the maps of Apple or Google in full screen.
Climate control can be four-zonal, and for passengers of the third row the separate conditioner is provided. The trunk opens in a fashionable way - by the «kick» under the bumber.
Touchscreen - a highlight of the interior. Management is intuitive for anyone who has to deal with smartphones, and older people, in my experience, a little lost. But we must not forget that Volvo XC90 is not for grandparents, and for moms and dads. This is one of the most popular "School Bus" on both sides of the Atlantic. So the crossover audience - the parents of school-age children, a high proportion of women drivers.
In general, it seems a very good car - Volvo XC90, at least in statics, asks a different, better life. By look and feel it is not just a premium car - it is just a half-lux car. The main thing is that the crossover should be drived well. In this regard, we do not give advances, we will wait for a test drive. As the car of the previous generation was also nice in design and cozy inside, but I personally did not like to ride it. Especially on powerful versions with V8 — to neither mind nor heart. But today the engineers sang so many dithyrambs to the new chassis that we can't wait to try them.