Published photos of test prototype crossover Bentley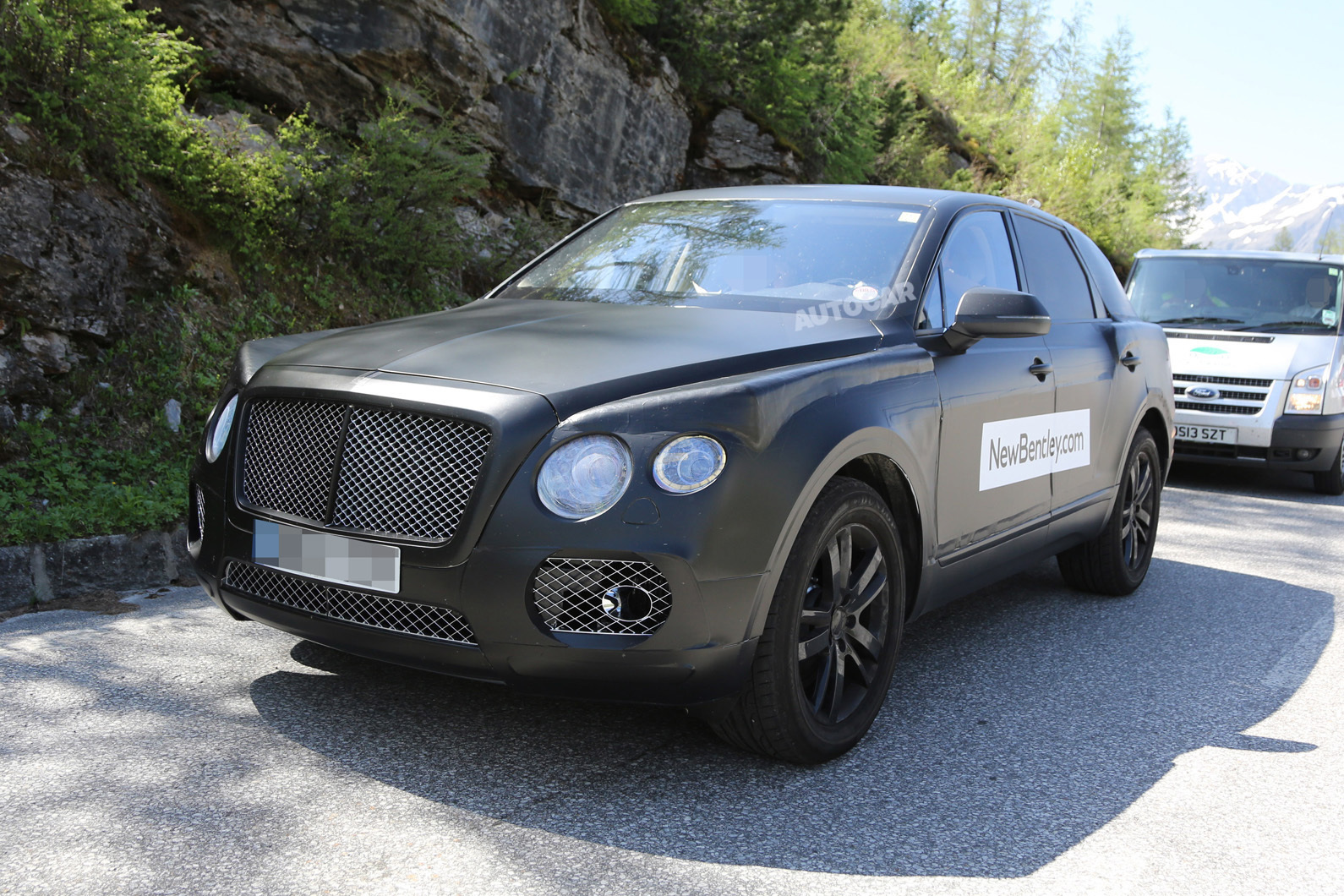 The new crossover inherited a set of the design decisions before used in a concept of Bentley EXP 9F which wasn't approved in production.
Test prototype of the first crossover of Bentley photographed during road tests in the Alps. Images of the vehicle were placed by British publication Autocar.
Bentley SUV designed using a modular platform Volkswagen MLB, which also will serve as the basis of the design of the next generation Porsche Cayenne, new Audi Q7 and Lamborghini crossover under the name Urus.
It is expected that new Bentley model will be equipped with an engine capacity of 6.0 liters, which develops up to 600 hp. In addition, the model will take a hybrid power plant. The maximum speed of a serial crossover will reach a point of 300 km/h.