Toyota Mirai priced at 57,500 US dollars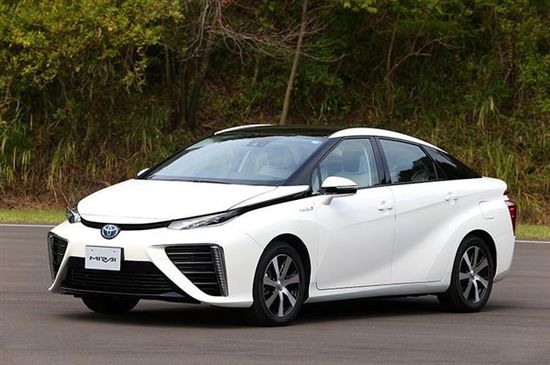 The Toyota company presented its first serial model equipped with the power plant on fuel cells. As suggested earlier, the novelty will be called Mirai (in translation from Japanese – "Future"). The first-ever car with the hydrogen engine — Toyota Mirai will go on sale in Japan on December 15.
The conceptual version of Mirai is powered by 136 hp electric motor, which generates energy for a chemical reaction between hydrogen and oxygen. "Exhaust" of cars with such power plants is water. From zero to 96 km/h the vehicle can accelerate just in 9 seconds. On energy completion the car needs only 5 minutes.
If necessary to use a sedan as charging station the driver will be able to use PTO system (Power take off). Mirai will be able to provide with electricity the average Japanese house for a week.
It is expected that, as in the case of future major competitor of Mirai, FCV model of "Honda", the claimed power reserve in the hydrogen sedan of "Toyota" is 482 kilometers. Honda FCV has to go on sale in March, 2016.
Toyota Mirai will cost 57,500 US dollars. In Europe and the USA, the future car will be started to sold in the summer of 2015. Toyota also offers customers who purchase the car, a branded program to support Roads Safety Connect, round the clock service and free charging of a sedan for 3 years.
In Japan, Toyota until the end of the year intends to sell approximately 400 units of Mirai, in particular because the government of the country promised to allocate subsidies of $20,000 to each buyer of the car.