Volkswagen presented Golf Cabriolet 2015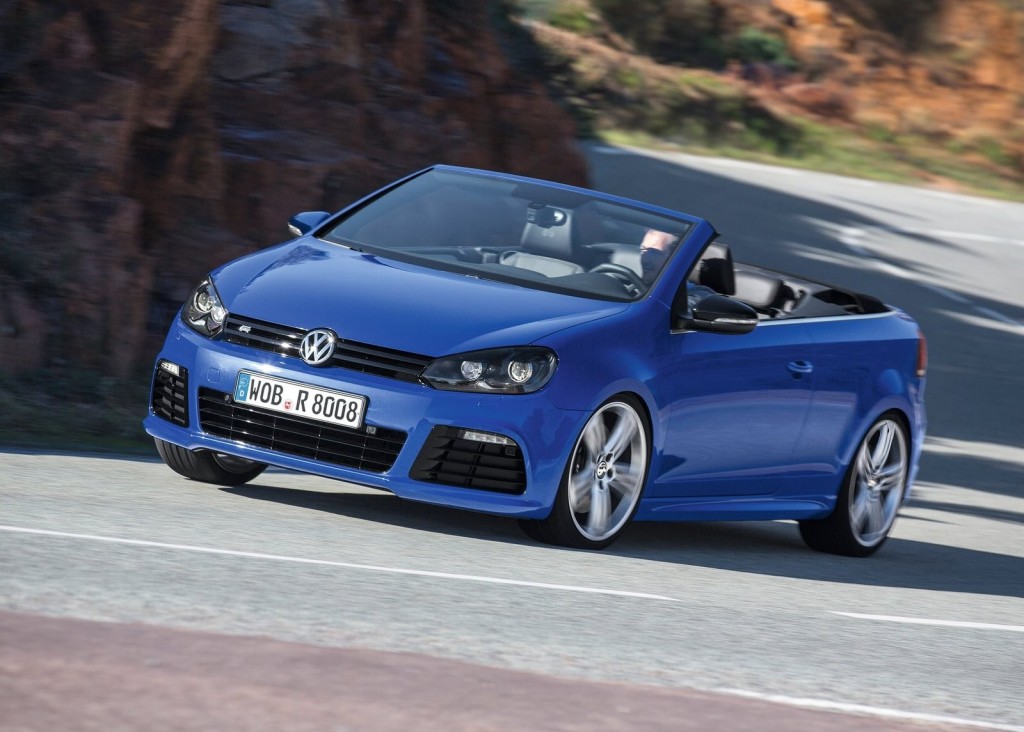 The company Volkswagen has updated its Golf Cabriolet. The car has received new engines, which are now complying with Euro-6, which means that they have become more economical. Besides, a number of new advanced features are appeared in the car. Under the hood of new Volkswagen Golf Cabriolet 2015 installed turbocharged engines 1.2-liter (105 hp), 1.4-liter (125 hp), and 1.4-liter (150 hp).
Charged version of the Volkswagen Golf GTI Cabriolet is equipped with engine capacity of 220 horsepower, 10 more horsepower than the previous generation. New GTI Cabriolet can accelerate first hundred kilometers per hour in 6.9 seconds. At the same time, the fuel consumption is reduced to 6.5 liters per hundred kilometers. Gamma diesel engines represented 2.0-liter unit capacity of 110 and 150 horsepower. In addition to an updated range of engines new also received a new navigation system and radio system of the latest modification, bluetooth, the acoustics with 8 speakers and a huge color LCD monitor.