Volvo released the first official teasers of concepts V40 and XC40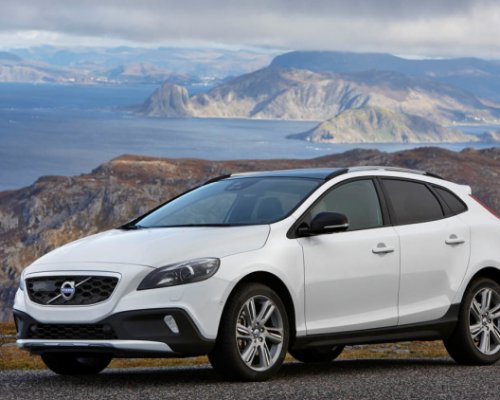 Representatives of Volvo unveiled online photos of a new car, called the Volvo XC40. Also in the network appeared the first photos of the concept V40.
Sources in the Swedish company noted that the new autos will be shown to the public by the end of this year. In the published pictures can be seen contemporary design of vehicles, which is complemented by the classic elements and angular headlights and air intakes. Optics in cars similar to earlier models of Volvo.
Car developers also released information that they will be built on the previously shown a new generation of CMA platform. Official data on the technical characteristics of vehicles not yet announced. Insiders in the Group wrote earlier that under the hood of the Volvo XC40 model will be located the 1.6 liter power unit with capacity of 165 horsepower. It will operate in conjunction with a six speed manual steps.
In the future, Volvo is also planning to release several versions of the XC40 hybrid car. Technical characteristics of the vehicle are kept secret. Presentation of the new car is scheduled for the end of this year.