Nissan Almera
Price:

$15,700 - $18,900 ⋅
3
⋅
Photos:

9
⋅
Views:

1740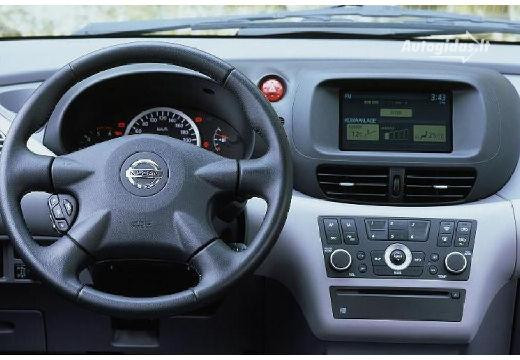 Nissan Almera is a family compact car. The model is popular with its reliability and unpretentious of Golf class with low cost and balanced set of consumer qualities.
The first auto show of Nissan Almera took place in Frankfurt in 1995. Nissan Almera was produced in 3 and 5-door hatchback body and intended to replace Nissan Sunny. Both modifications of Nissan Almera are slightly shorter than its predecessors. However, thanks to the rational design, neither driver nor passengers feel inconvenience. The sales of 4-door sedan version was began at the beginning of 1996.
Four-cylinder 16-valve engine volume of 1.4 and 1.6 liter based on Nissan Sunny models have been modernized leading to develop considerably more power (75 HP and 90 HP, respectively) at low rpm, which contributed to more rapid acceleration. Since 1996, Nissan Almera began to install 2.0-liter diesel motor rated at 75 HP and modification of 3-door hatchback Nissan Almera GTI with 2-liter engine capacity of 143 HP.
In autumn 1998, Nissan Tino was introduced which is a compact MPV based on Nissan Sunny (a.k.a. Nissan Almera in Japan). In the same year, Nissan Almera was restyled and new generation of the model - Nissan Almera II was debuted in Geneva in March 1999. Now the car has become European since its assembly is at Sunderland plant in UK, and also for designing motors involved Japanese and European specialists.
In 2012, the third generation of was presented. Nissan Almera has solid dimensions: length - 4656 mm, wheelbase - 2700 mm, height - 1522 mm, and width - 1695 mm. Ground clearance is 160 mm. The car's curb weight is 1198- 1224 kg. With such wheelbase, trunk volume is amounted to 500 litres. The space of trunk volume is large enough to load luggage whose height is 700 mm, while automatic trasmitted models could load up to 710 mm.
9 Photos of Nissan Almera