Date:
18 Feb 2015,
Views:
10387
2015 Ford F-150 - design, technical characteristics, interior, video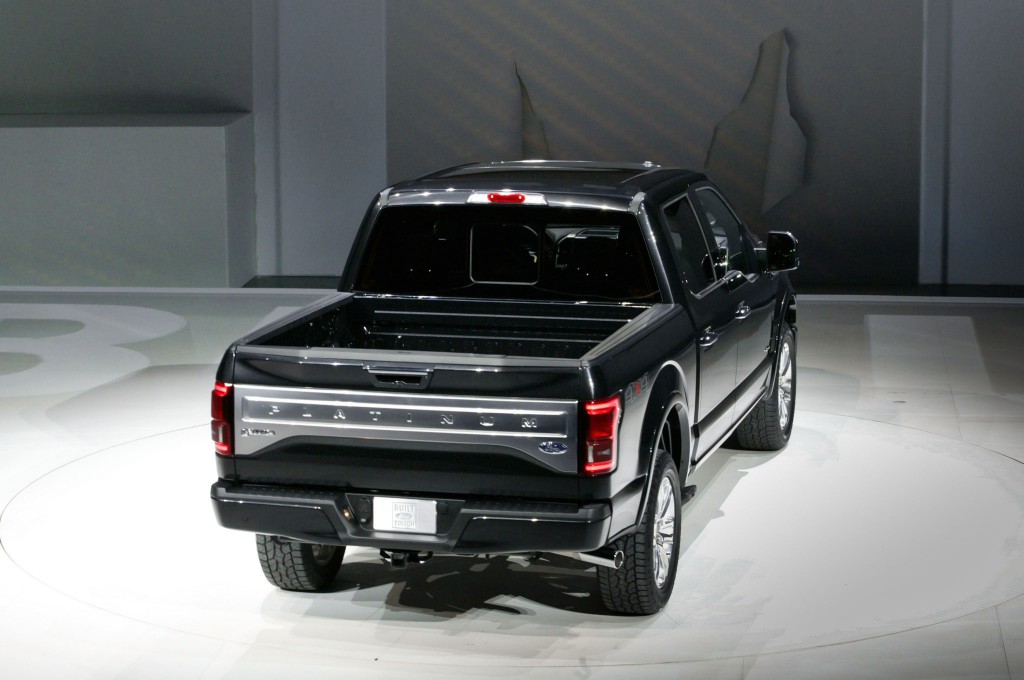 Last year at Detroit Auto show, there was a presentation of completely redesigned Ford F-150 13-th generation. The F-150 pickup is the United States auto industry legend and the best selling car in the US for the past 32 years.
The F series pickup truck originally appeared in 1948. For such a large period of automotive history 12 generations were introduced in the market and the total number of sales exceeded 33 million copies.
2015 Ford F-150: Design
The new generation of Ford F-150 truck made in the style of predecessor with additional elements of the design concept of Ford Atlas presented in Detroit in 2013. In addition, there is a grille with chamfered corners, optics with led tubes, and on the rear wall has a spoiler. It is worth noting that the frame used for the production is high-strength steel alloy. The body of 2015 Ford F-150 is made of aluminum.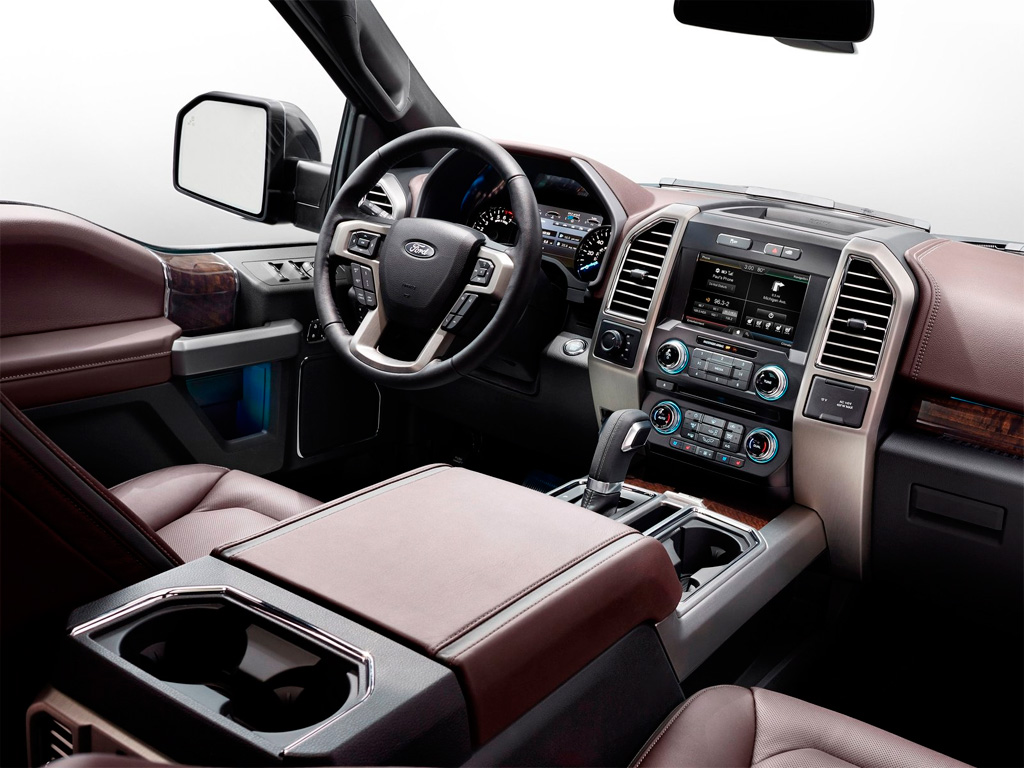 2015 Ford F-150: Technical Characteristics
The new Ford F-150 has four options of engines. The base 2015 Ford F-150 comes with a 2.7-liter turbocharged EcoBoost V6 with the system "start-stop", a more powerful versions are 3.5 liters volume V6 atmospheric, turbocharged 3.5-liter EcoBoost V6, high end Ti-VCT V8 5.0 litre volume with power of 360 HP.
In order to reduce fuel consumption of Ford F-150 2015, there is active grille louvers, automatically blocking access to the oncoming air in the engine compartment at a high speed that significantly improves aerodynamics. No need to worry about overheating the motor, if necessary cooling of the engine electronics open the blinds at any speed.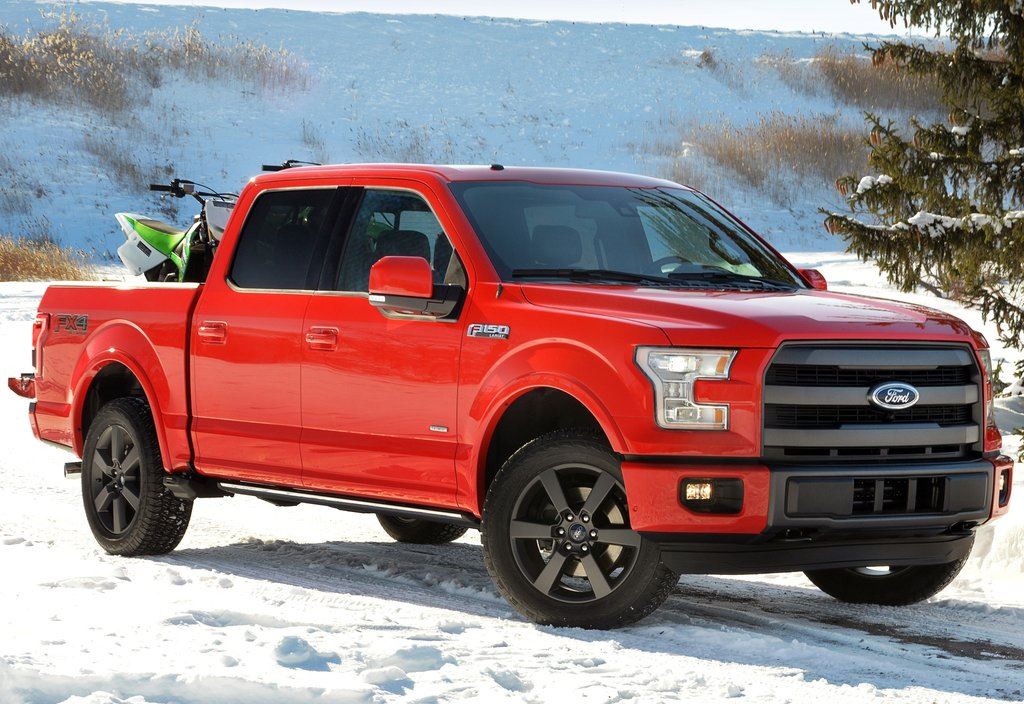 2015 Ford F-150: Interior
Inside F-150, Ford added legroom for rear passengers and offers drivers a well designed controls that allow to change the settings and modes of working gloves. Additional amenities, large adjustable seats for drivers and passengers with side support, and various storage compartments, a large screen on the console center and connecting mobile devices, with the ability to recharge from mains within the voltage of 110 volts.
2015 Ford F-150: Video
28 Photos of 2015 Ford F 150