Date:
08 Feb 2015,
Views:
11161
2015 Lexus LX 570 - premium suv, stronger engine, photos, video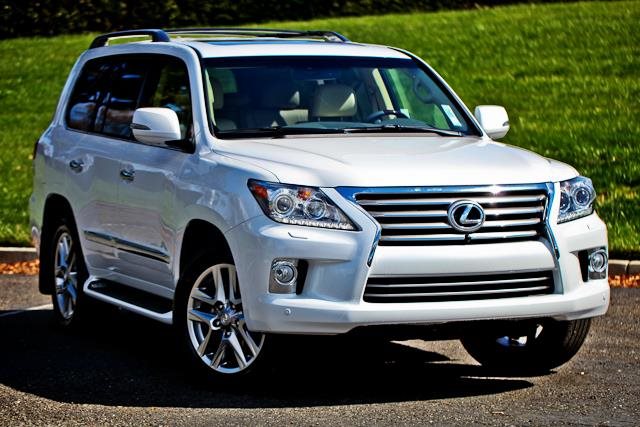 The car, which is considered to be the undisputed leader in its narrow premium segment, can not lose the interest of the public at the time of renewal. In 2015, expensive Japanese brand starts to release new Lexus LX 570 to refresh its the richest offer in the model lineup. The novelty in the SUV class will soon appear in the salons of Lexus, it not alternation of generations of legendary LX 570, it is only a small restyling.
Lexus has long ceased to invest in the promotion of traditional models, because the name of the company is driven by the sale of off-road vehicles only forward. Therefore, the large and expensive SUV promises to arrive on the markets of the whole world without excess advertizing and pathos presentations.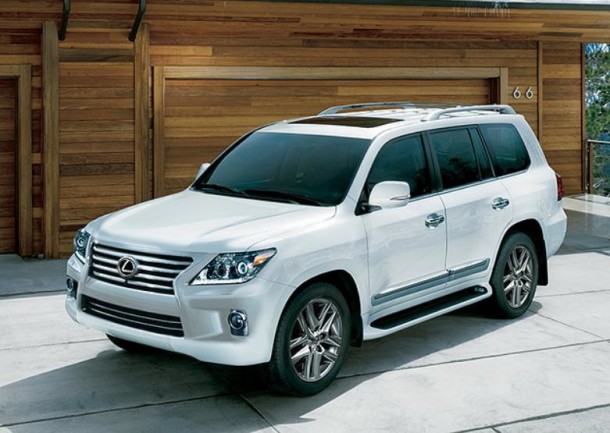 2015 Lexus LX 570: Changes in Exterior
2015 Lexus LX 570 will become one of the most modest updatings of the corporation in 2015. The SUV will not get new design ideas, will not become a style icon and does not change its physical appearance beyond recognition. The only thing that will be evident to experts and distinguished old model of Lexus from the novelty, is the grille. LX will have development the idea of narrowing the grille close to the center that can be seen in all off-road vehicles of Lexus today.
External changes of 2015 Lexus LX 570 are finished with this, but it leaves the main advantages and traditions of the most expensive in the line of Lexus offers:
- in the model of 2015 will not disappear created over the years the charm of the SUV that caused respect;
- interior design will remain in the corporate style, but with pathos here have decided to hold off, leaving all the lines in the last modification;
- the controls will have only a little change in the shape and materials of manufacture, leaving all its previous gains;
- the novelty will proudly continue to be a premium brand name in a mass of limited range of customers.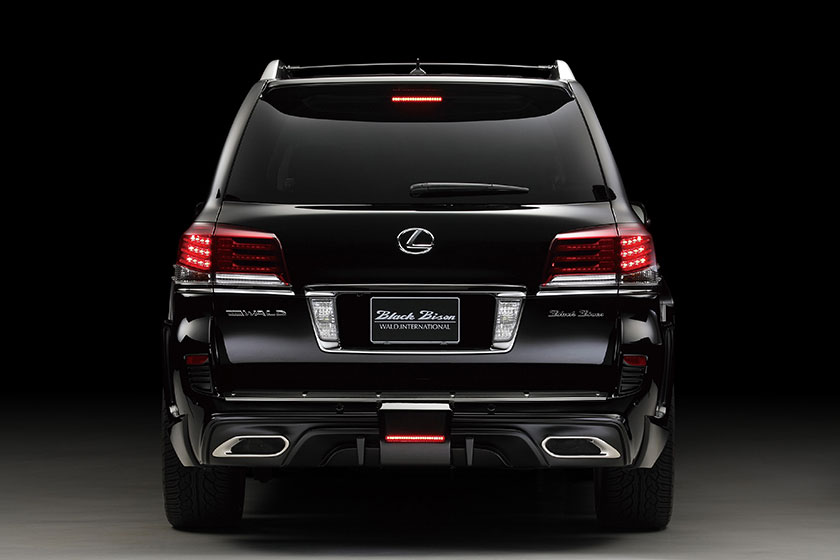 2015 Lexus LX 570: Changes in Specs
The SUV got a big engine and increased the number of horsepower,as well as Lexus has prepared a separate version of an expensive SUV for sheikhs with an incredible 450-horsepower engine. The main features of the updates in technology of 2015 Lexus LX 570 would be as follows:
- Lexus boosted 5.7-liter petrol engine up to 383 horsepower;
- also increased the torque of the SUV - up to 545 Nm;
- decreased the threshold speed at which the optimal combination of power and torque with fuel consumption;
- reduced petrol consumption - up to 13.6 liters per 100 kilometers in average mode;
- added new control technology of differential.
2015 Lexus LX 570: Video
16 Photos of 2015 Lexus Lx 570
2015 Lexus Lx 570 interior
2015 Lexus Lx 570 supercharger