Date:
15 Jan 2016,
Views:
5498
2016 Bentley Bentayga - interior, price, specs, video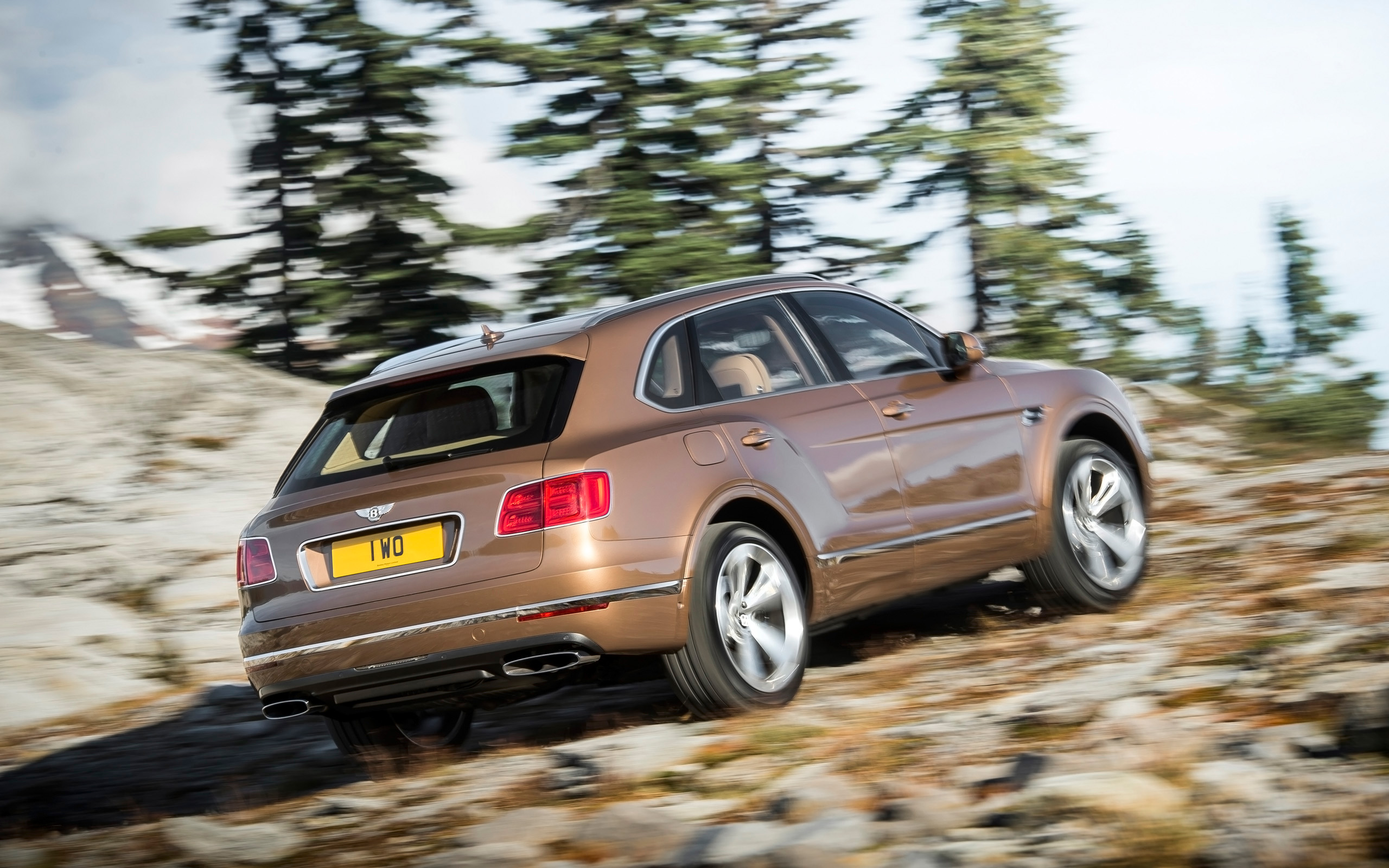 2016 Bentley Bentayga is presented at the International Motor Show in Frankfurt in September 2015 and the production has started on 27 November 2015 for 2016 sales. Recently, crossover by Rolls-Royce was also announced but its debut is planned for 2018, so today, the closest competitors with similar specifications of 2016 Bentley Bentayga will be Mercedes GLE 63 AMG, BMW X5 M and Porsche CayenneTurbo S. However, chief rival will continue in couple of years, as Rolls-Royce presents its luxury crossover. In the meantime, the advantages of 2016 Bentley Bentayga are not only vastness, luxury finishes and price, but also dynamic characteristics.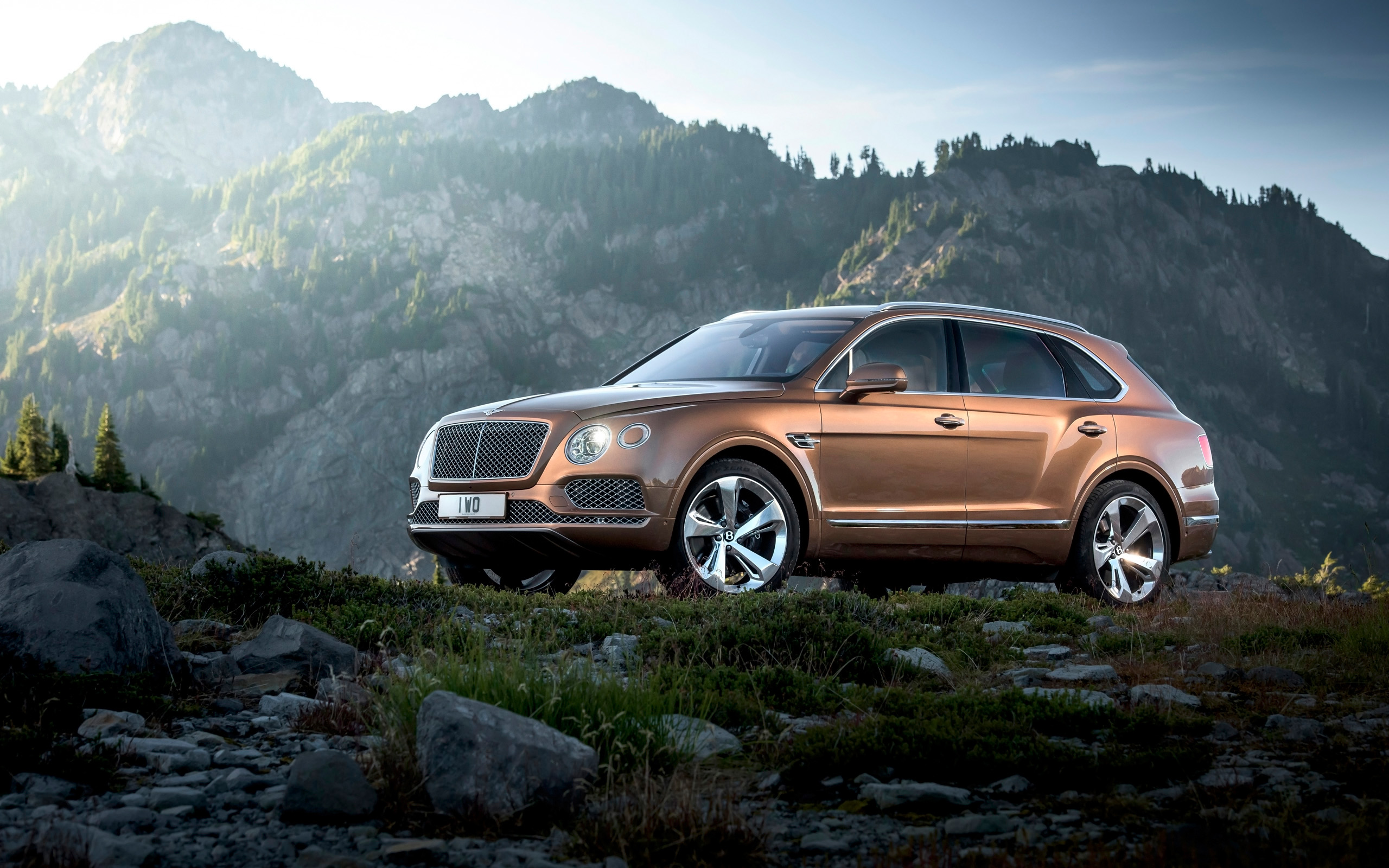 2016 Bentley Bentayga: Complete Set and Price
Price of 2016 Bentley Bentayga is going to be 208 500 Euros in Europe and that is exactly 30 percent more expensive than 12-cylindered coupe Continental GT with power of 575 HP. As new offroad Bentley is the most expensive crossover in the world, the base modification can be described as luxury. The basic complete set offers front massage seats with ventilation and 11 memory direction setting. Without surcharges to the price of Bentley Bentayga, you will have number of choices: 15 options of leather upholstery, 7 types of wood veneer and 90 body colors. The basic equipment has panoramic roof with an area of 1.35 square meter, dublex design that allows you to open and if necessary move the front part entirely to create feeling of cabriolet environment for the driver and passengers.
In General, base price of 2016 Bentley Bentayga provides broad list of electronics services, among which you can select a night vision system with infrared camera, automatic parktronic for reverse parking, road sign recognition system and sky cameras. 8-inch multimedia system as well as data projector on the windshield, 60-gigabyte hard drive and 30 languages, 4-zone climate control, adaptive cruise control which is able to maintain a safe distance and slow down if necessary and many others provide comfortable atmosphere in the salon of off-road 2016 Bentley Bentayga.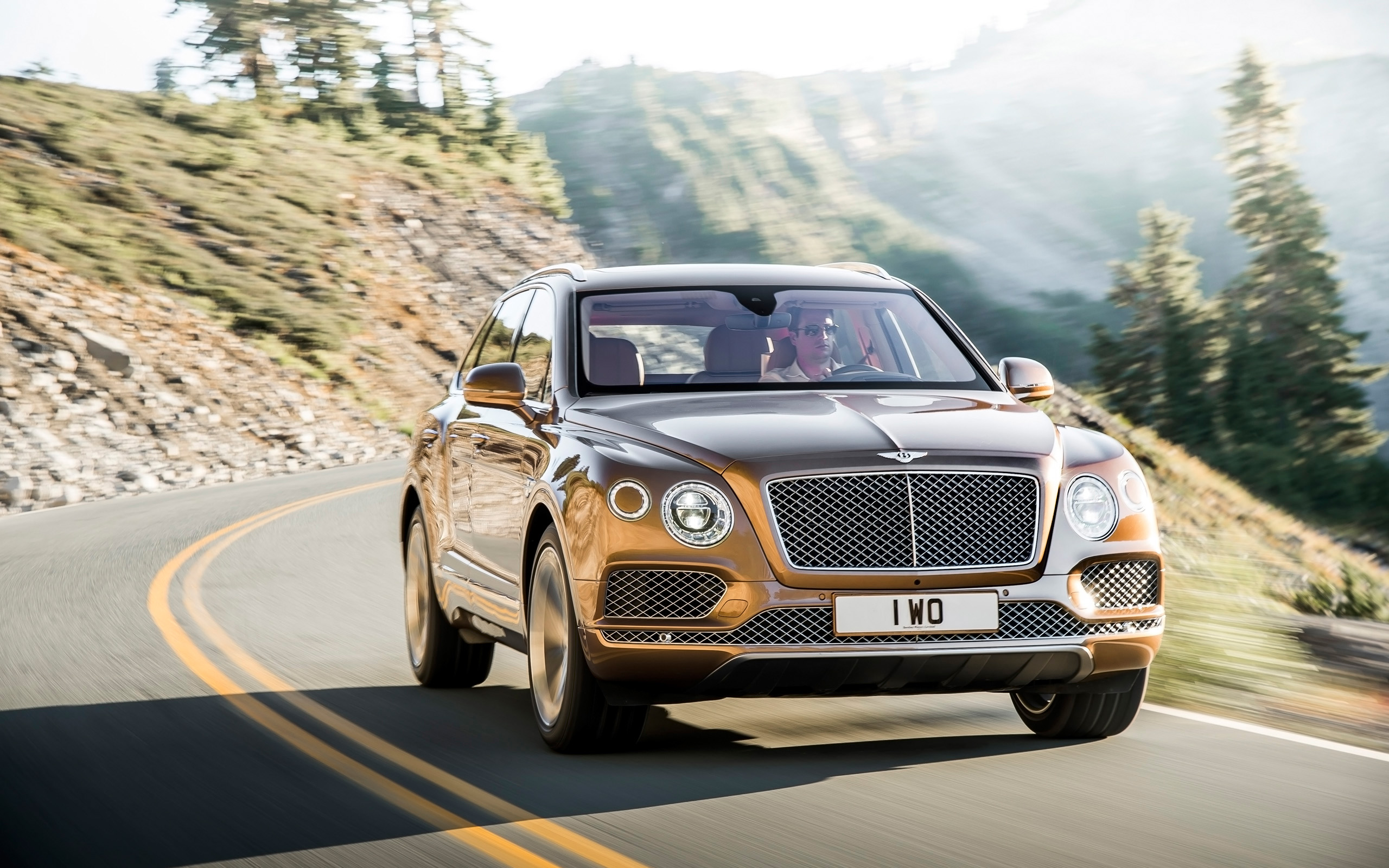 2016 Bentley Bentayga: Technical Specs
For the first time, Bentley made power of its models above 600 HP and amounted to 608 HP and 900 NM of torque obtained by new 6-liter W12 biturbo motor. As a result, the maximum speed of was set a new record in the class. The results obtained during factory test drives fixed 301 km/h, whereas the technical specifications of the former leader was Porsche Cayenne Turbo S rated at 284 km/h. Mercedes and BMW were able to maximize up to only 280 km/h. The acceleration to 100 km/h of 2016 Bentley Bentayga is just 4.2 seconds.
By default, the technical characteristics of 2016 Bentley Bentayga includes air suspension with adaptive shock absorbers. Clearance of the crossover can be adjusted for 180 mm to 250 mm. This range corresponds to four ground clearance modes: standard, minimized for high-speed traffic on highway and 2 maximized off-roads.
2016 Bentley Bentayga: Video

12 Photos of 2016 Bentley Bentayga
2016 Bentley Bentayga interior