Date:
25 Sep 2015,
Views:
5827
2016 Renault Megane - changes, interior, technical specs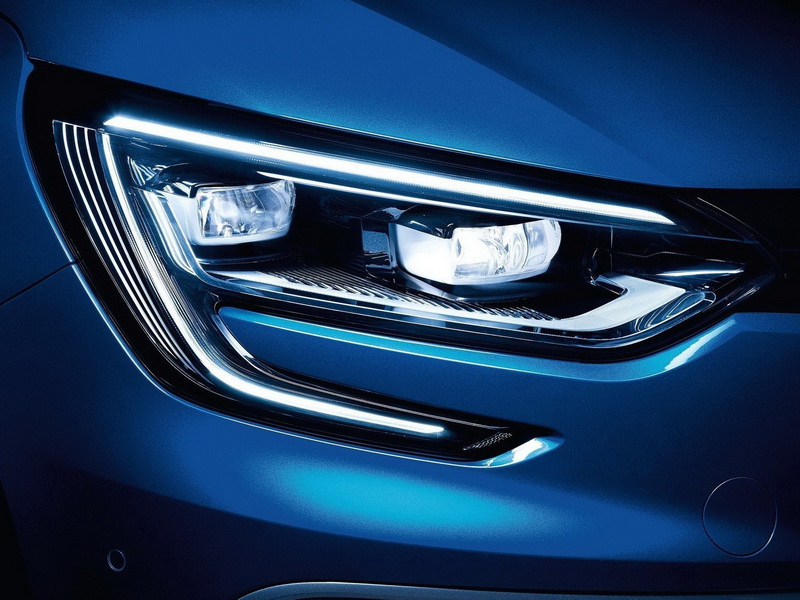 World premiere of the fourth generation of the compact hatchback Renault Megane was held in September 2015 at Frankfurt Motor Show. New French model has experienced significant changes compared to the previous version. 2016 Renault Megane has a completely new design, new platform Common Module Family (CMF) and became bigger. The company promised a lot of super modern innovative equipment, including adaptive cruise control, automatic emergency braking system, Multi-Sense Renault system, adaptive dampers, full-operated chassis 4Control. Sales of the hatchback in Europe is scheduled to the beginning of 2016.
2016 Renault Megane: Exterior
Total length of 2016 Renault Megane is 4357 mm, width - 1835 mm, height - 1447 mm. Compared with its predecessor, the hatchback became longer and wider by 64 mm and 27 mm respectively, but decreased in height by 24 mm. The length of the wheelbase is 2669 mm (+27 mm), and the ground clearance is 150 mm.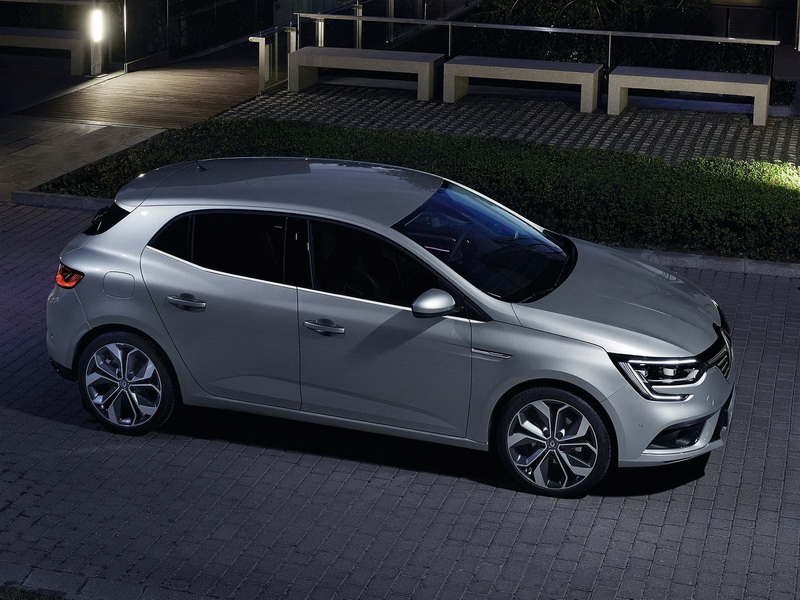 2016 Renault Megane: Interior
Increase in wheelbase and overall length provides 2016 Renault Megane comfort and free accommodation for the driver and four passengers. Rear seat legroom became larger by 20 mm and according to representatives of Renault, the best dimensions are set to the novelty for its class: front row is 1441 mm and rear row - 1390 mm. Volume of the luggage compartment when rear row is in the standard position can take 434 litres. Only high quality materials used for interior decoration and everything in the cabin installed ergonomically.
There is 8.7-inch display powered by OS Renault R-Link occuping considerably large space in the central console. Compared to the previous version, display is smaller but become more intuitive and functional which includes adaptive cruise control, system of the prevention of a descent from a lane, speed warning, automatic beam switching and rearview camera. The system of Easy Park Assist makes parking effectively.
2016 Renault Megane: Technical Specs
Engine option of starts with 90 HP. The base gasoline motor is 1.2-litre turbocharged unit of TCe 100, diesel - 1.5-litre dCi 90. Next is 1.5-litre dCi 110 engine which can be equipped with automatic gearbox by EDC with dual clutch, as well as new 1.6-liter diesel Renault.
2016 Renault Megane: Video

16 Photos of 2016 Renault Megane
2016 Renault Megane interior