Date:
23 Nov 2015,
Views:
5678
2016 Volkswagen Beetle Dune - interior, exterior, video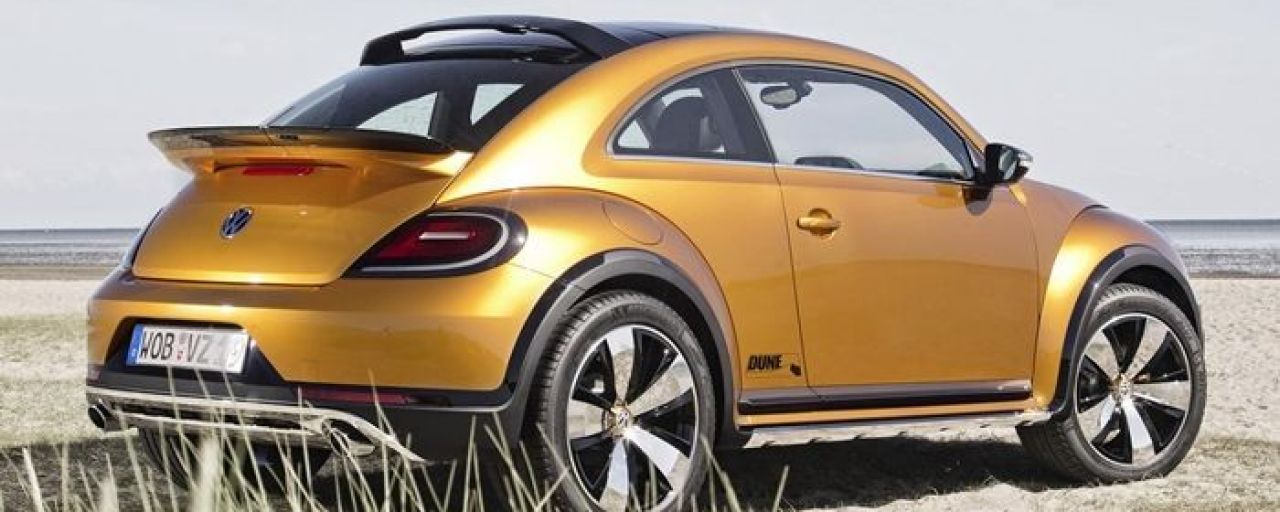 Volkswagen introduced 2016 Volkswagen Beetle Dune at the Auto Show in Los Angeles. Model has bright design, 18-inch alloy wheels and increased ground clearance. Body of 2016 Volkswagen Beetle Dune will be Coupe and convertible.
The exterior and Interior were developed in a completely new way. Powerful, confident character of the car emphasized in the front part using the large central air intake frame in silver and black radiator grille. Considerable attention is paid to the extended black wheel arches contrasting with bright colors. Black moldings on the sides and DUNE logo makes dynamic appearance of the new model of Volkswagen Beetle family. Taking into account the nature of off-road, ground clearance has been increased by 10 mm.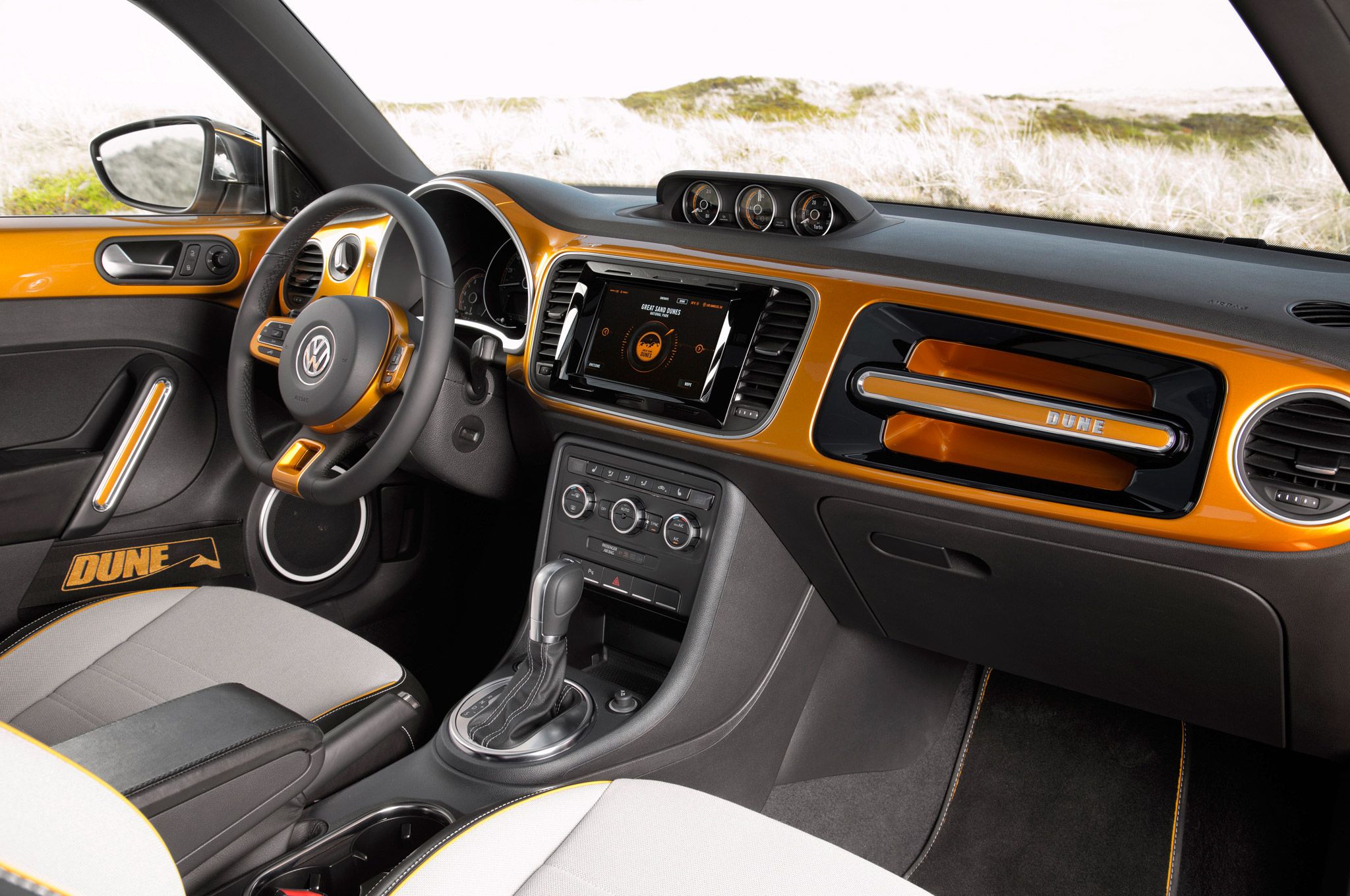 is available in nine different color options for the body. Among them, new colors with metallic effect are yellow - "Sandstorm Yellow" and bronze - "Dark Bronze". In addition, for additional fee you can order Coupe with painted black roof. 2016 Volkswagen Beetle Dune Convertible is available with black soft top. New interior features of the novelty - decorative cover plate on the dashboard and numerous contrasting stitching on the sports seats, leather steering wheel, and handbrake handle. The gearbox will be 6-speed automatic transmission with double clutch.
8 Photos of 2016 Volkswagen Beetle Dune