Date:
03 Nov 2015,
Views:
5481
2016 Volkswagen Tiguan - 2nd generation, redesign, changes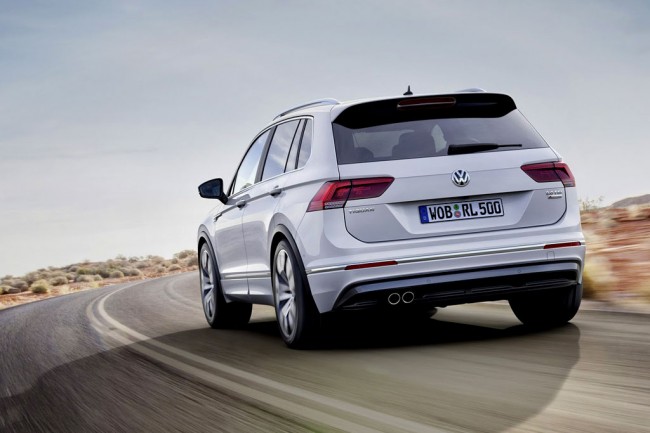 2016 Volkswagen Tiguan is a compact crossover 2nd generation of the model, which premiered at the Frankfurt Motor Show 2015. The car came to replace the first generation Tiguan produced since 2007. Outside, the new 2016 Volkswagen Tiguan is significantly redesigned with a more sharp-edges, all-new front fascia, other lights and an increase of the side windows in the rear rack. Overall, the appearance was recognizable, but was more modern and sporty.
Even more famously looks 2016 Volkswagen Tiguan with an optional package R-Line, including aggressive front bumper, an enlarged rear spoiler, body-colored side sills, chrome trim on the front wings and the wheels of 19 or 20 inches. Plus provides off-road front bumper with a larger entry angle up to 25.6 degrees against 18.3 in the standard version. Inside, 2016 Volkswagen Tiguan second generation in the new body also markedly changed. The front panel and center console, which is now deployed to the driver bit, made in the style of Volkswagen Golf 7.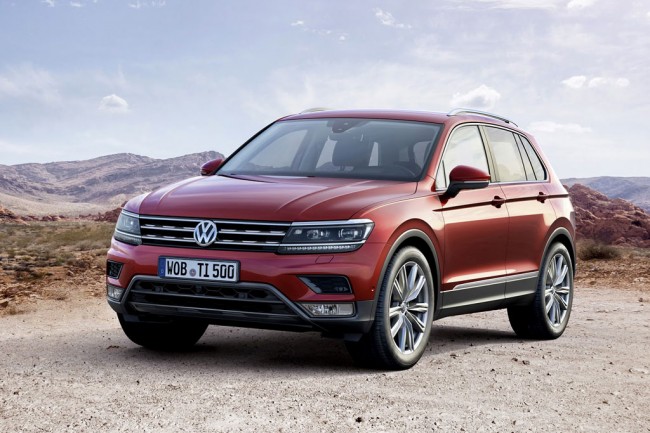 is built on a modular platform MQB, which made the coupe to 50 kg lighter than its predecessor, despite an increase in its dimensions. The length of the Volkswagen Tiguan 2 added 60 mm, the value is equal to the wheelbase has increased by 77 mm, width increased by 30 mm and the height was reduced by 33 mm.
16 Photos of 2016 Volkswagen Tiguan
2016 Volkswagen Tiguan interior
2016 Volkswagen Tiguan sel