Date:
26 Jan 2016,
Views:
5393
2016 Volvo S90 - design, specs, interior, video
New sedan 2016 Volvo S90 was introduced on December 2, 2015 at home country of Volvo Car Group (Sweden). The world premiere of Swedish was took place on January 11, 2016 in the North American Auto Show (Detroit). According to many experts, 2016 Volvo S90 is the best creation of Swedish engineers over the last years and the model boasts an attractive appearance, luxurious trim usage inside the cabin, excellent technical capabilities and affordable price. The start of production and sales of four-door E-Class sedan is scheduled for next spring.
2016 Volvo S90 will succeed the second generation of Volvo S80 which was designed in 2006. As the President of Volvo Car Corporation - Hakan Samuelsson assures that key features of the novelty are modernity, luxurious, style and mass of innovative technical solutions equipped with modern security systems and electronic assistants as well as premium materials which all together provide high level of comfort.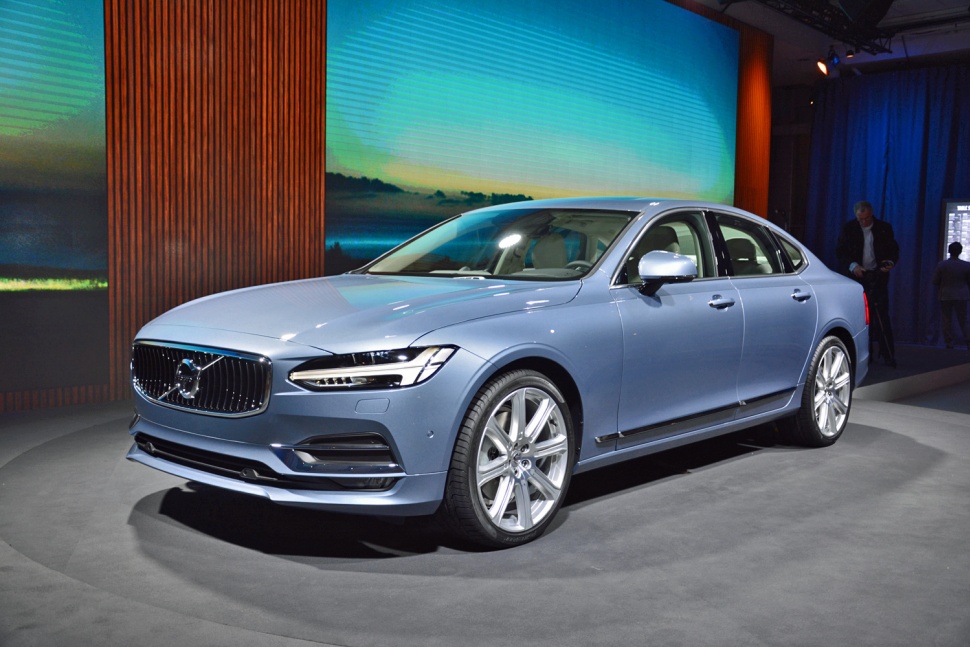 2016 Volvo S90: Exterior
The exterior of 2016 Volvo S90 is made in the style of recent concept and the second generation of SUV XC90. The appearance of upgraded Volvo S90 fully corresponds to the design, which have always been the hallmark of Swedish car producer. In particular, stylish navigation lights get all attention immediately that are positioned at the front of the car. On the side, 2016 Volvo S90 looks as stylish and elegant as front. There are large doorways and wheel arches, which was sharpened under 20-inch wheels. The length of the sedan is 4963 mm, width - 1890 mm, height - 1443 mm and wheel base - 2941 mm. Curb weight depends on the modifications varies from 1800 kg to 2150 kg and trunk volume is 500 litres.
2016 Volvo S90: Interior
Luxury salon is decorated with expensive leather and wood. Many of the functions are carried out using a huge display Sensus Connect, which occupies almost the entire area of the central console. Volvo engineers decided that buttons on the Panel should be minimum. There is a control block near the display, which provides rapid access to a wide range of functions to the driver. Certainly, the seats deserve special attention, which can comfortably accommodate passengers.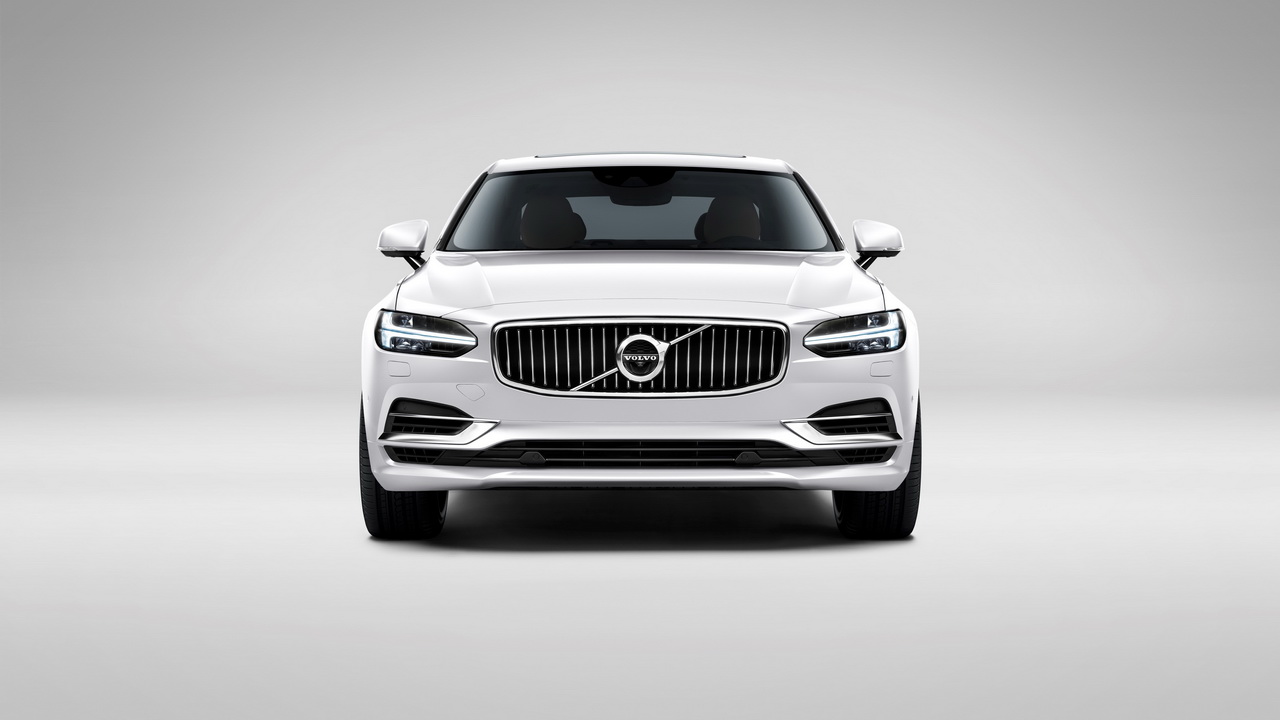 2016 Volvo S90: Techincal Specs
The list of engine options includes a gasoline four-cylinder 2-litre engine capacity of 320 HP. Moreover, there are also 2 diesel turbocharged motors with the same volume with power 190 HP (torque 400 Nm) and 225 HP (torque 470 Nm). By default, transmission is 6-speed manual, whose alternative is 8-speed automatic gearbox. Modifications rated at 225 and 320 HP are built on all-wheel drive system. In addition to traditional gasoline and diesel engines, has a hybrid version equipped with T8 Twin Engine power of 400 HP.
2016 Volvo S90: Video

20 Photos of 2016 Volvo S90
2016 Volvo S90 inscription