Date:
16 Sep 2015,
Views:
6358
2017 Audi S4 - interior, engine, equipment, price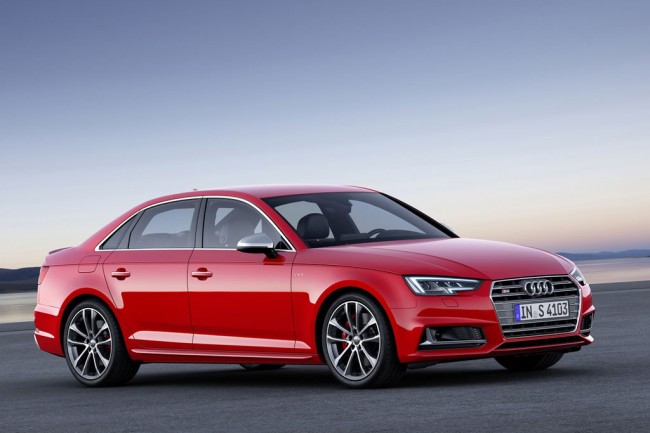 2017 Audi S4 – new generation of a "hot" sedan and wagon on the basis of the A4 model in a new body with the B9 index. The world premiere took place at the September car Frankfurt Motor Show in 2015.
The interior of the new 2017 Audi S4 flaunts sports leather seats with Alcantara inserts, a steering wheel with flattened rim, metal plates on the pedals, carbon fiber inserts and a door sills with backlight. Specifications. Under the hood of 2017 Audi S4 in a new body B9 is located 3.0-liter V6 TFSI of new family. If the old engine was equipped with driving compressors, then the current with turbocharging. As a result, its return rose from 333 to 354 hp and maximum torque is now 500 Nm against 440 previously. Transmission is 8-band automatic Tiptronic specifically adapted to this engine unit.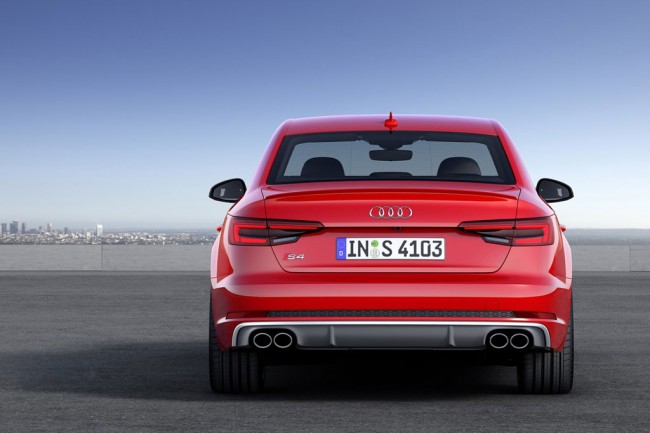 From 0 to hundreds 2017 Audi S4 is accelerated for 4.7 seconds ( 0.3 sec faster than its predecessor) and the maximum speed is limited to 250 km/h. Improved dynamics contributed not only more powerful engine, but also to reduce weight through the use of modular chassis MLB of second generation. The sedan weighs 1 630 kg (-65 kg), and the station wagon – 1 675 kg (-75 kg).
Configuration and price. Sales of new (B9) and S4 Avant (B9) will start in the spring of 2016, the price will be announced later. The equipment includes diode optics, power tailgate, adaptive cruise control, parking aid, marking function and tracking "blind" areas, and many others.
16 Photos of 2017 Audi S4