Date:
29 Feb 2016,
Views:
6128
2017 Honda Ridgeline - changes, exterior, interior, video
Another representative of Japanese automotive industry - Honda contributes in the line of pickups with 2017 Honda Ridgeline. North American branch of Honda Motor Company announced about start of serial production of the second generation of Honda Ridgeline. The novelty is designed on the basis of full-size crossover Honda Pilot third generation and 2017 Honda Ridgeline pickup replaces its the first release which was manufactured from 2005 to 2014.
2017 Honda Ridgeline: Exterior
As the model is on basis of Honda Pilot, new generation of Honda Ridgeline has a stylish exterior. Head lights has unusual geometry lines, integrated daytime running lights in a form of led boomerangs. Lights are connected by dual chrome crossbar, at the same time being part of the radiator grille. Massive bumper whose bottom is protected by black unpainted plastic frames lower air intake. Regarding external dimensions, 2017 Honda Ridgeline is 5392 mm in length, 2076 mm in width and 1790 mm in height, 3100 mm in wheelbase, and 200 mm in ground clearance.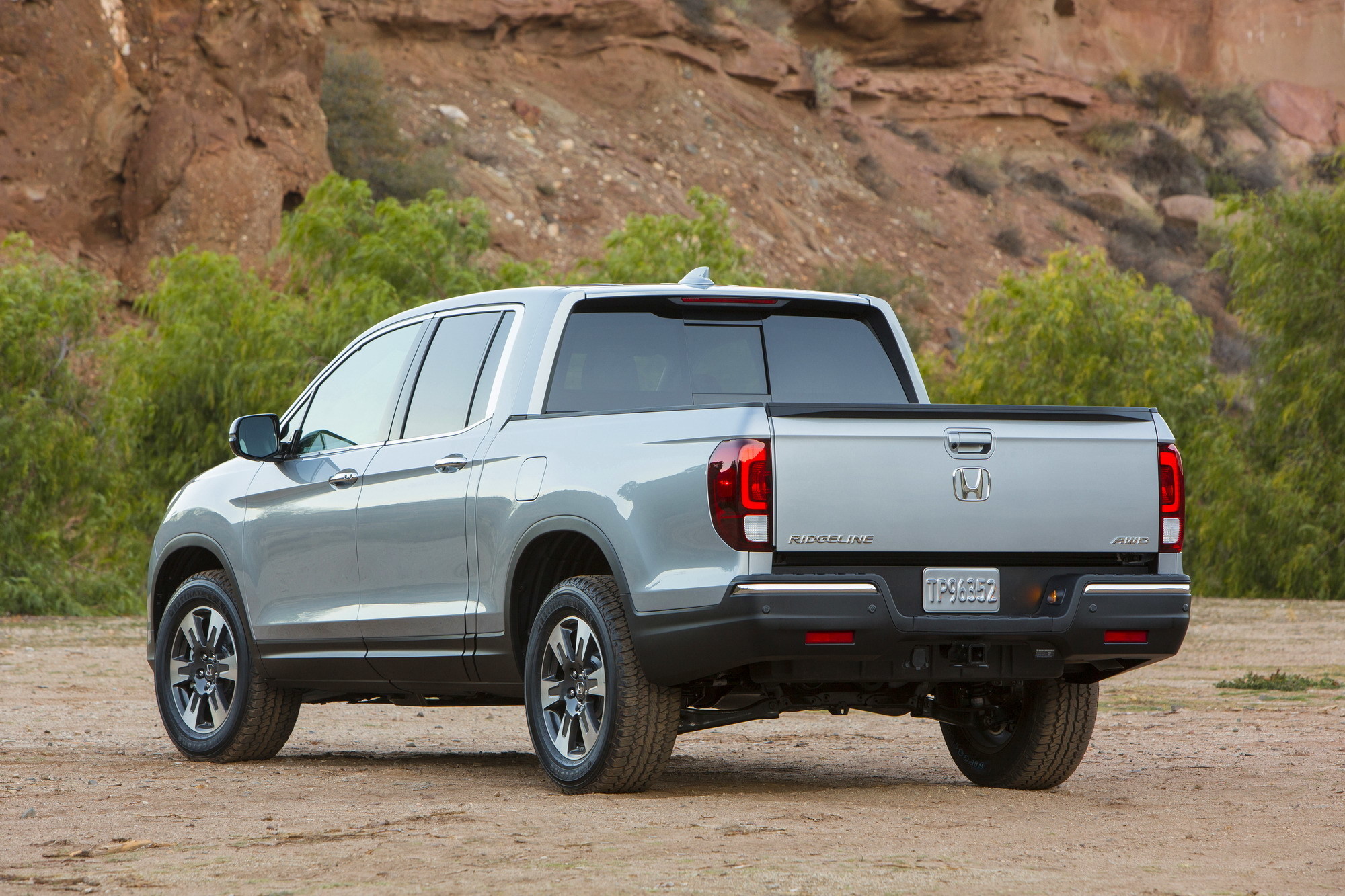 2017 Honda Ridgeline: Interior
New Honda pickup has roomy interior with comfortable seats. The interior decoration is made on high quality materials. As an option, is available leather trim. There is also a possibility of folding rear seats. Attention should be given to the powerful audio system. Through its use, you can play music inside as well as outside. This allows spend time outdoors comfortably. Side panel platforms of 2017 Honda Ridgeline have inverters power of 400 Watts. The presence of this element provides the ability to connect various devices. Native multimedia system is equipped by 8-inch touchscreen display that was programmed on Android platform.
2017 Honda Ridgeline: Specs
Japanese pickup is powered by only petrol V-shaped 6-cylinder engine whose volume is 3.5 liters, capacity of 290 HP. Thanks to the Variable Cylinder Management technology, you can disable part of cylinders with small loads, which engineers were able to significantly improve efficiency of the motor. Front-wheel drive version of 2017 Honda Ridgeline in mixed mode consumes 10.5 liters of fuel per 100 kilometers. The model offers only 6-speed automatic transmission.
2017 Honda Ridgeline: Video

12 Photos of 2017 Honda Ridgeline
2017 Honda Ridgeline Black edition