Date:
25 Apr 2016,
Views:
3734
2017 Mazda CX-4 - release date, exterior, specifications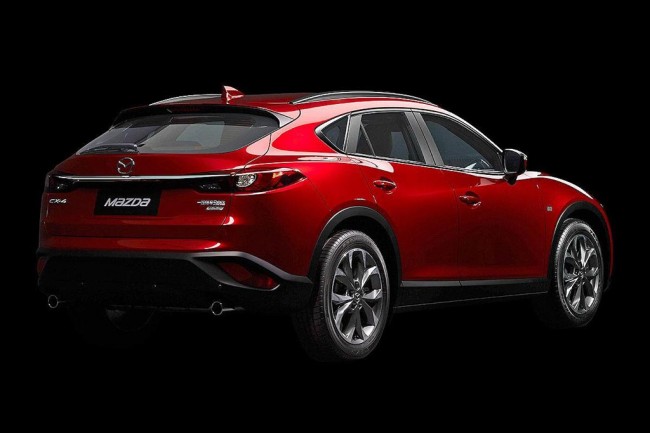 At the auto show in Beijing in the end of April 2016 the Japanese presented the serial version of Mazda Koeru concept, which was first shown at the motor show in Frankfurt in the autumn of 2015. The car has received the name Mazda CX-4. Of course, externally serial 2017 Mazda CX-4 looks not so effectively as a prototype, but the appearance of the model turned out pretty interesting - with a sloping roof, a narrow light engineering and relief sidewalls. At the base version there are wheels on 17 inches, while at the top version 19-inch disks are by default.
Decoration of interior of the model is made in the style of Mazda 3 with a similar instrument panel and center console, as well as sticking out of the front of the screen multimedia system. Overall length of the new 2017 Mazda CX-4 is 4633 mm, width - 1840, height - 1535, and the size of the wheelbase is 2700 millimeters. Thus, the car was slightly longer (+ 78) and lower (- 175) than CX-5 crossover.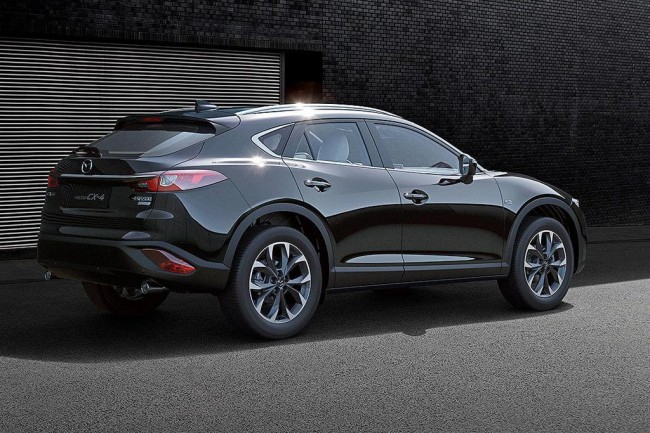 As power units the SUV has received two petrol engines with a working volume of 2.0 (157 hp) and 2.5 (191 hp) liter – both are combined together with a six-band automatic transmission. The equipment also means all-wheel drive system "Intelligent All-Wheel Drive". It is noteworthy that selling of new 2017 Mazda CX-4 was originally planned only in China, but later the car certainly gets to the other countries and markets. Information on prices for the novelty is not available yet.
8 Photos of 2017 Mazda Cx 4