Date:
25 May 2016,
Views:
4773
2017 Renault Grand Scenic - cabin, redesign, multimedia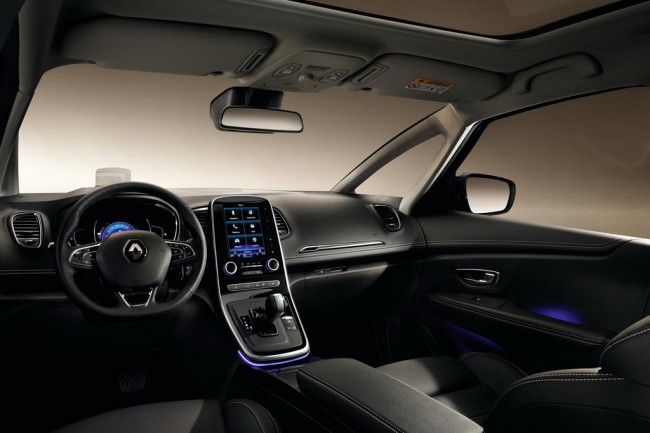 In May 2016, the Frenchmen presented the compact van Renault Grand Scenic 4th generation, the world premiere will be held in the autumn at home showroom for the company in Paris. This car has joined Renault Scenic 4 presented earlier.
A larger version of the model with the prefix "grand" in the name may be in the five- and seven-seat versions. The front part is almost completely repeats an ordinary Scenic, but the sidewall after the B-pillar and feed at the car are various.
New 2017 Renault Grand Scenic, unlike the younger brother, received a longer rear doors, stretched side window in the C-pillars and entirely different lights, which in form resemble those that are installed on the minivan Espace 5. There is also other boot lid, form of the rear window and restyled bumper.
But in the interior an ordinary Scenic and stretched Grand completely identical. Of course, this applies only to the front panel, as well as the instrument panel, steering wheel and the now proprietary to the center console of the brand models with a vertically oriented display R-Link multimedia system 2.
For folding backrests of the second and third rows of seats in the compact van is responsible special console in the luggage compartment, by clicking buttons of which is carried out the cabin transformation.
The equipment of the new 2017 Renault Grand Scenic included multimedia with 8.2-inch screen and navigation, an audiosystem Bose, projection display and folding tables for the second row passengers. Sales trends in the Old World will start before the end of 2016, no pricing information is available till now.
8 Photos of 2017 Renault Grand Scenic