Date:
07 Apr 2016,
Views:
5572
2017 Subaru Impreza - photos, video, changes, specs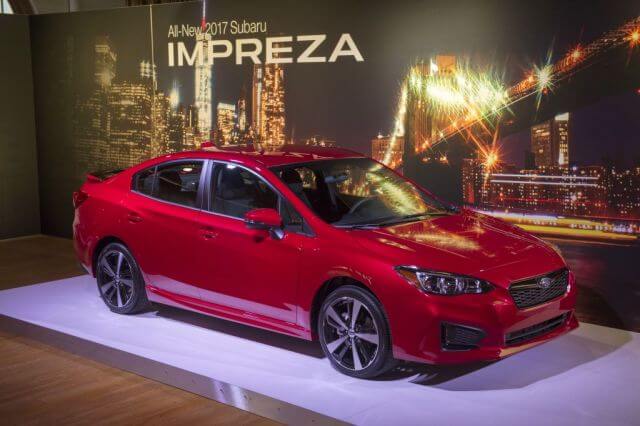 The fifth generation of Subaru Impreza sedan and hatchback were officially introduced in New York Auto Show in March 2016. During the presentation, the manufacturer gave information about technical characteristics of the updated model, illustrating by photos and videos. The appearance of 2017 Subaru Impreza models are significantly different from the previous generation and they may remind you the prototype - Impreza Sedan 2015 Concept. The current corporate design brand is called Dynamic & Solid which combines sporty look, reliability and functionality.
2017 Subaru Impreza: Exterior
The dimensions of 2017 Subaru Impreza as follows:
length - 4,621 mm;
width — 1,778 mm;
height — 1,455 mm;
wheelbase — 2,669 mm.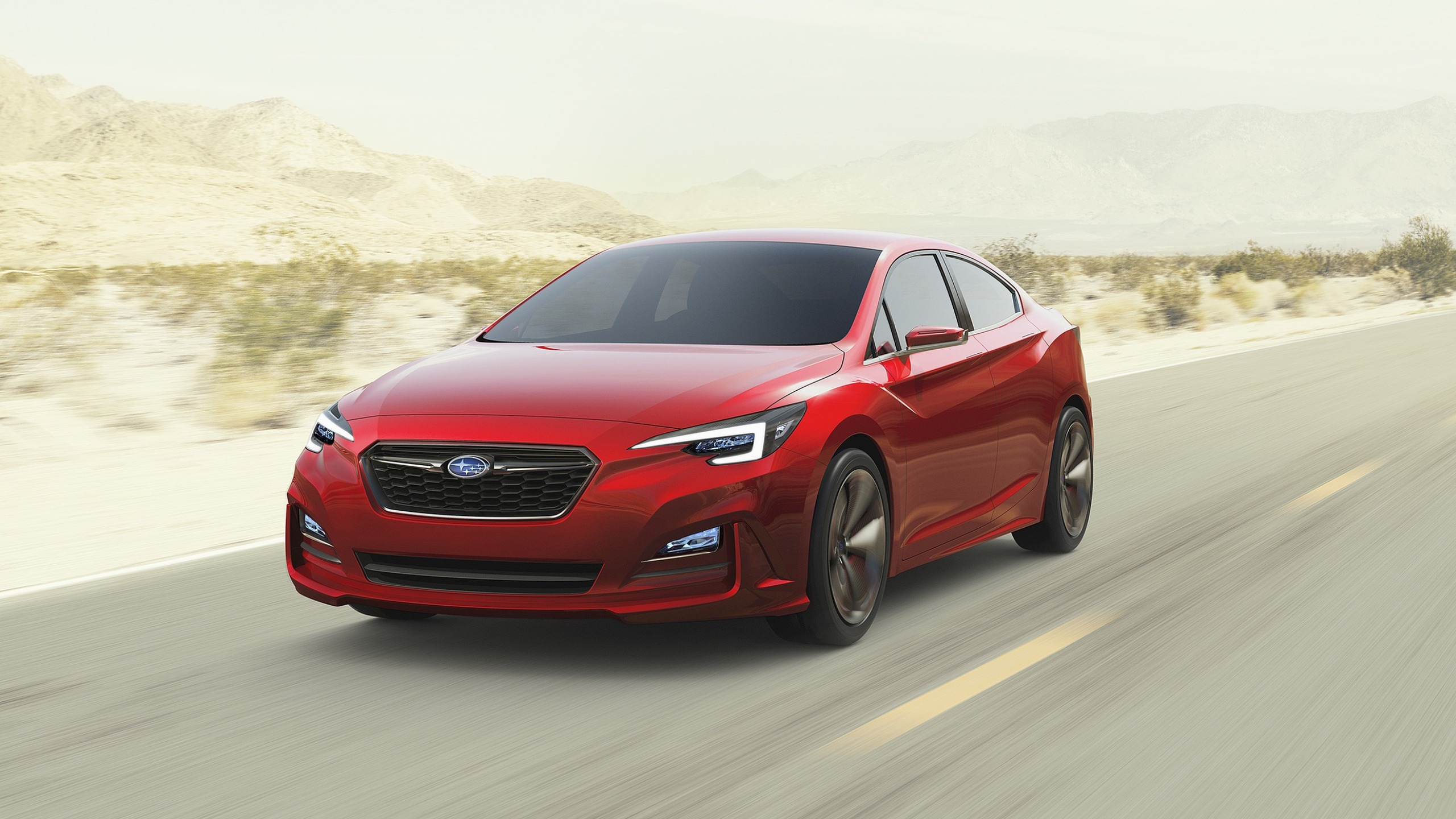 Thus, 2017 Subaru Impreza is longer by 41 mm, wider by 38 mm, but lower by 10 mm. Wheelbase of the novelties was increased by 25 mm. Although forms of hatchback and sedan look different, they are all equipped by lights with identical graphics. When observed 5-door version of 2017 Subaru Impreza behind, the model looks like an universal, even though short rear overhang. 2017 Subaru Impreza Sport will be certainly equipped by solid trunk spoiler.

2017 Subaru Impreza: Interior
The new version of Subaru Impreza interior was changed significantly compared to the previous generation, especially the front part of the driver. 2017 Subaru Impreza will have new multi-function steering wheel, larger front panel, new instrument panel with larger colorful display on-board computer, solid center console and front seats with lateral support and all made of much better materials. There are number of versions of 2017 Subaru Impreza (the fifth generation) including 2.0i base, Premium, Sport and Limited.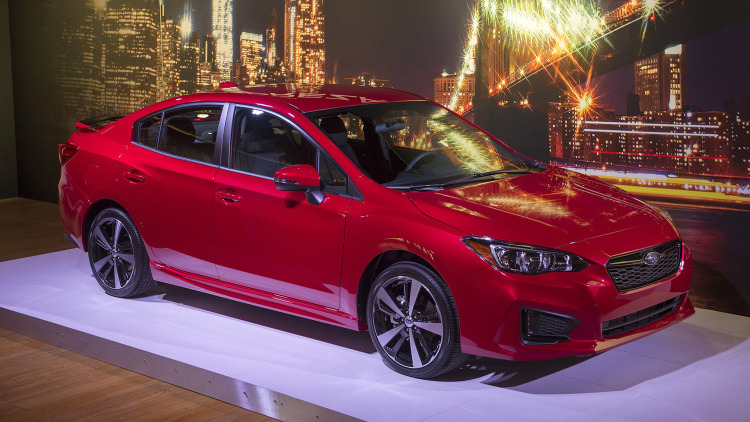 2017 Subaru Impreza: the Complete Set
Basic equipment set of the fifth generation of Subaru Impreza is quite modest: air conditioning, power windows on all doors, 6.5 inch multimedia system (support of Apple Auto and Android CarPlay), adjustable mirrors with electric power, adjustable steering column in height and depth, colorful multi display on the top of the center console, cloth interior, Brake Assistant, ABS, and EBD. 2017 Subaru Impreza Premium offers R16 alloy wheels, heated windshield, electric sunroof as well as complex security and safety systems.
2017 Subaru Impreza: Technical Specs
There is only 2.0-liter engine installed under the hood of rated at 152-horsepower, paired with 7-speed Lineartronic CVT. Suspension is fully independent and four-wheel-drive with a proprietary system Symmetrical All-Wheel Drive. Standard 2017 Subaru Impreza 2.0i Sport is equipped with suspension with sport settings and system of Active Torque Vectoring, which helps to turn more quickly.
2017 Subaru Impreza: Video

20 Photos of 2017 Subaru Impreza
2017 Subaru Impreza sedan
2017 Subaru Impreza hatchback
2017 Subaru Impreza interior