Date:
06 Aug 2016,
Views:
5500
2017 Volkswagen Crafter - van, versions, specs, interior, exterior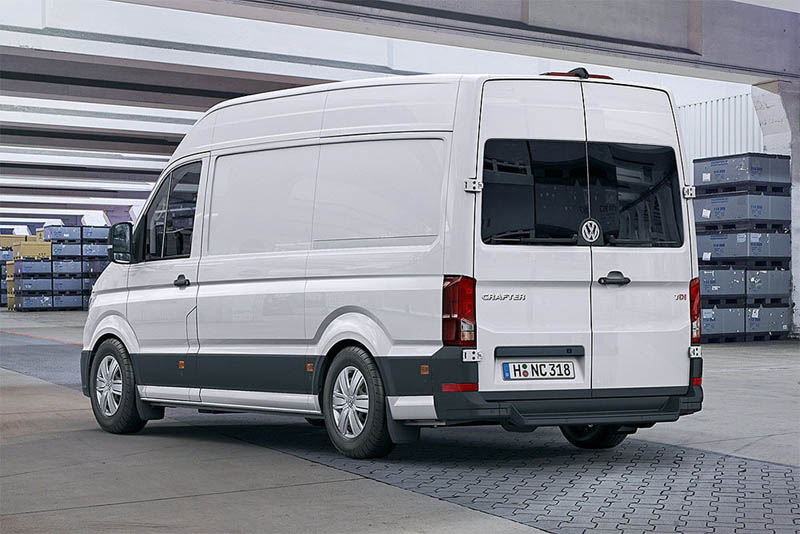 The official premiere of the commercial van 2017 Volkswagen Crafter of a new generation is planned for the end of September 2016. So far known only preliminary information about the novelty of the German company. Exterior of the wagon is executed in accordance with the corporate style Volkswagen. In appearance the new German van traced traditional austerity and minimalism, there are no superfluous details. The radiator grille with horizontal chrome elements are harmoniously combined with light head lights having LED daytime running lights.
The interior of the vehicle includes comfortable seats for the driver and two passengers. Inside is a comfortable as in a passenger car and very spacious. Van has the original dashboard, consisting of two levels, with lots of compartments and drawers for storage. At the top of the range car is equipped with head unit with a color display diagonal of 6.3 inches with touch controls. In general, design the salon of 2017 Volkswagen Crafter reminds the interior of Volkswagen T6, but the Crafter is more comfortable for the driver and passengers and a greater variety of options. The interior of the van made a modern style, high-quality materials are used for finishing.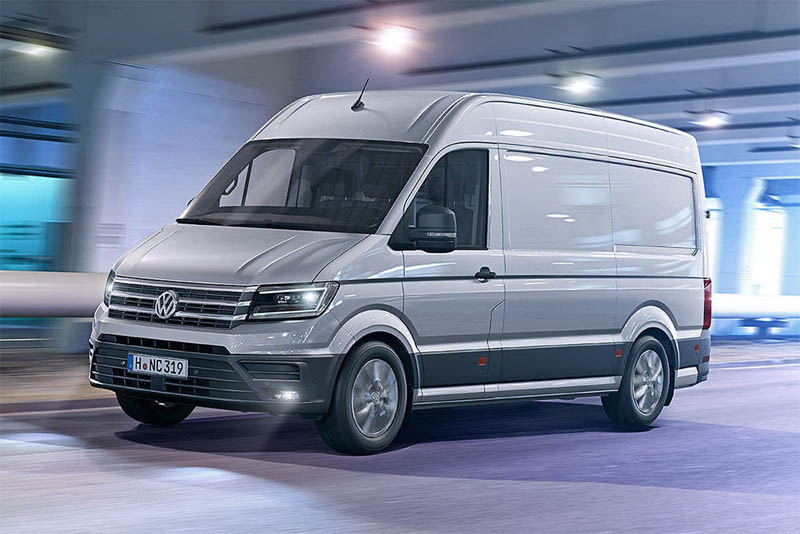 Van dimensions may vary. There are three versions of the length and four versions of the height of the car. Among them you can choose the car that best suits the intended scope of use.
- Length of the car from 5980 to 7390 mm,
- And its height from 2340 to 2800 mm.
There are three versions of the two-liter atmospheric engine of the 2017 Volkswagen Crafter new generation. They have a capacity of 102, 122 and 140 hp. Also, available the turbocharged engine rated at 177 hp. Transmission to choose - 8-speed automatic or 6-speed manual. There are versions with rear-wheel or all-wheel drive.
Selection of the power unit, actuator and transmission depends on the vehicle equipment. Brakes of all wheel disc with ABS, EBD and EBA. Crafter also has the function of stabilizing the trajectory crosswind and automatic braking system. Level of emissions into the atmosphere corresponds to a high modern Euro-6 standard.
8 Photos of 2017 Volkswagen Crafter