Date:
20 Sep 2015,
Views:
6383
Alfa Romeo Giulia 2016 - exterior, interior, specs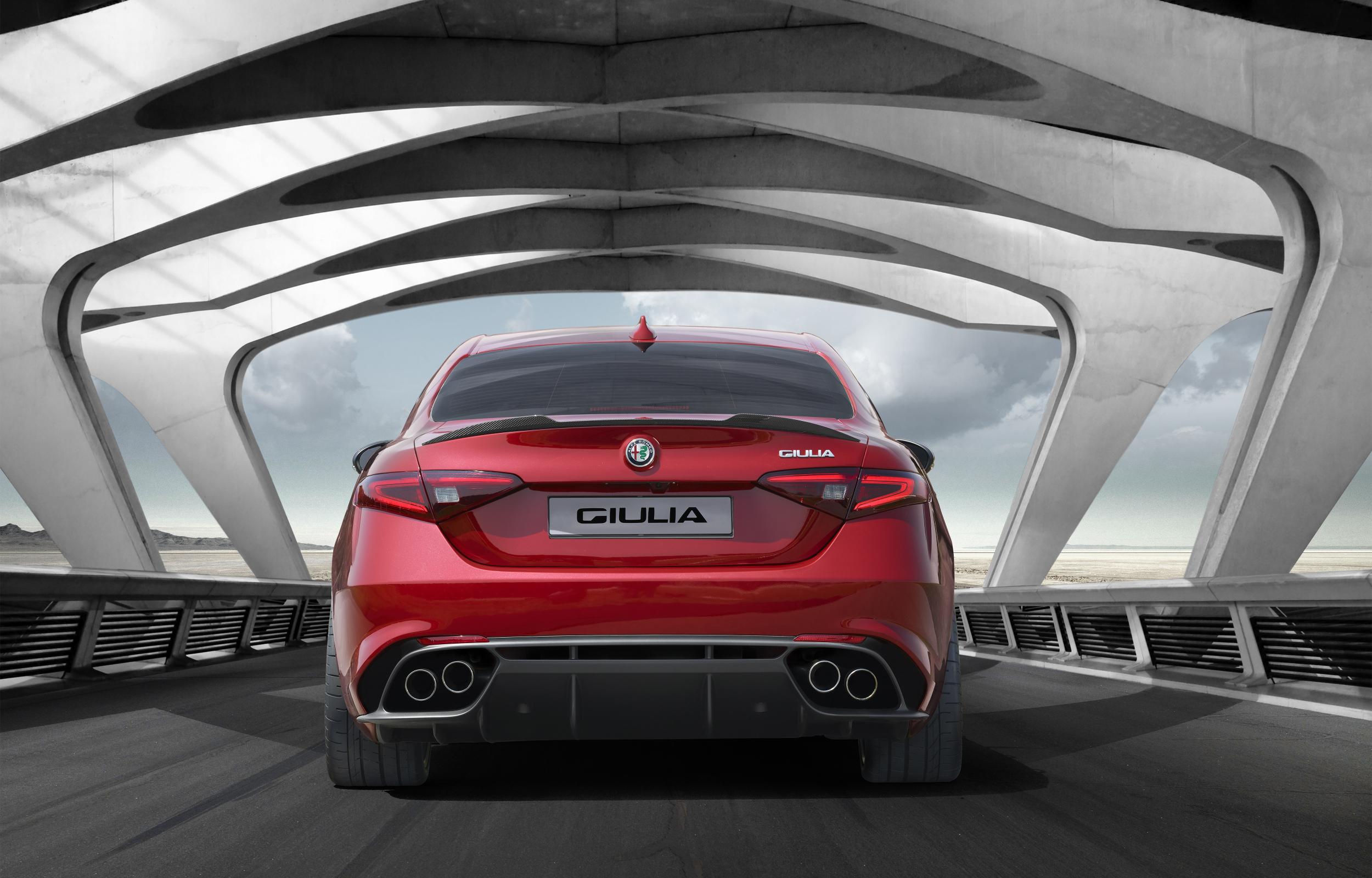 On June 24th 2015, Alfa Romeo officially presented the company's brand new sedan - Alfa Romeo Giulia 2016 in Milan at 105 anniversary of Italian brand which goes to European "D" class category. During the presentation, the company showed the most powerful version of the novelty - Quadrifoglio Verde (QV). The world premiere of Alfa Romeo Giulia 2016 was presented in Autumn 2015 during Frankfurt International Auto Show and next spring, the model will appear on sale in the European market.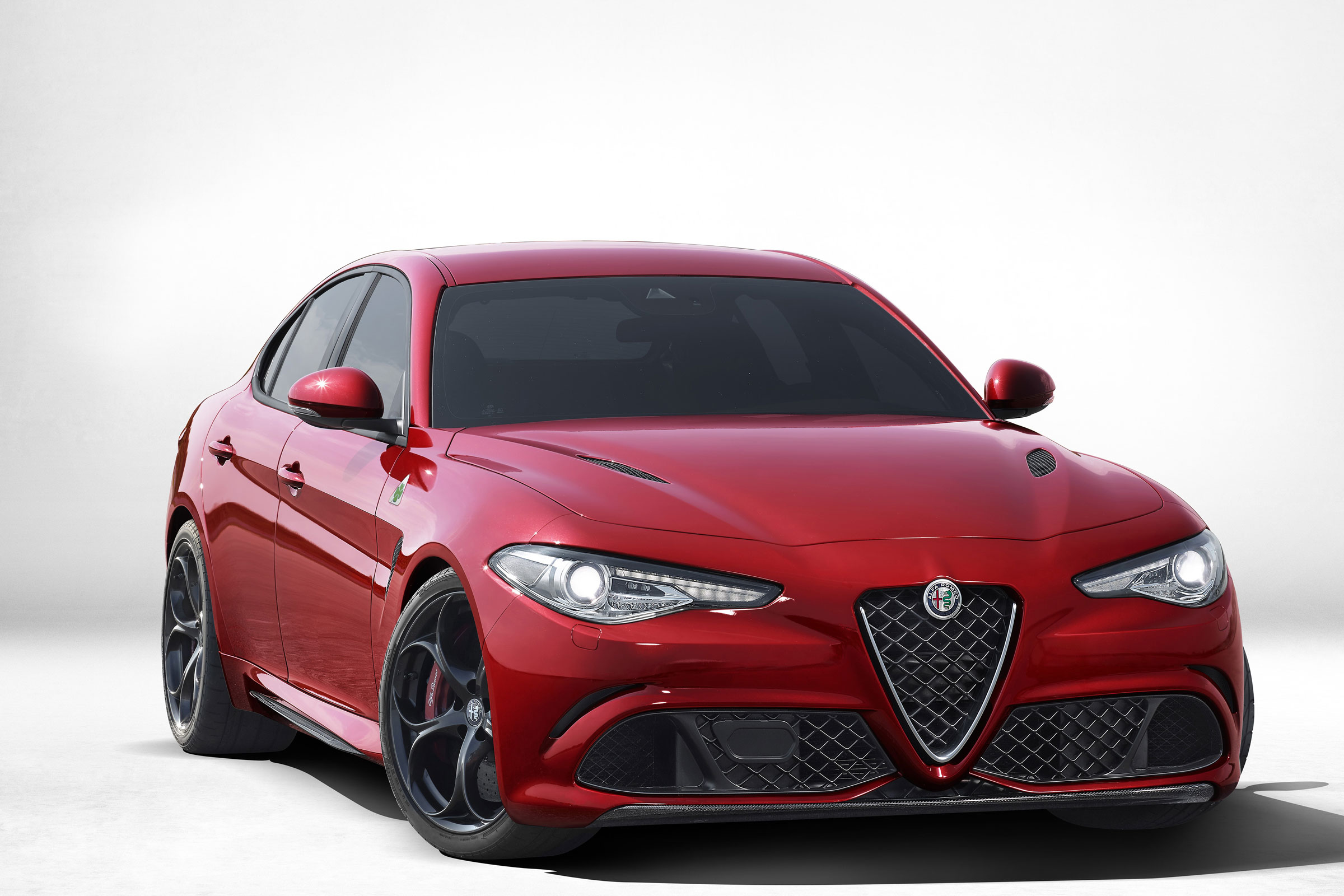 Alfa Romeo Giulia 2016: Exterior
The original bumper of Alfa Romeo Giulia 2016 has complex shapes, narrow front optics, four round exhaust pipes and spoiler looks quite aggressive and threatening.
Alfa Romeo Giulia 2016: Interior
Interior of the sedan looks very impressive. There is a multi-function steering wheel with motor start button, stylish instrument panel with a colorful screen, as well as cute front panel with soft curves.
In addition, central console is installed in the salon of Alfa Romeo Giulia 2016 which is rotated slightly to the driver's side similar to BMW models. There is a large multimedia system display and climate control unit.
Only high quality materials are used for the decoration of Alfa Romeo Giulia 2016 by engineers including natural leather, soft plastic as well as carbon and aluminum decorative elements.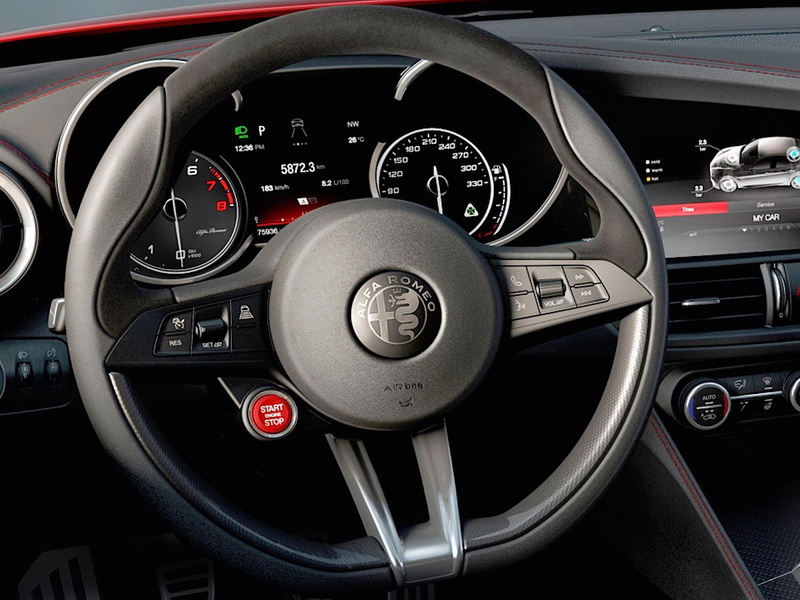 Alfa Romeo Giulia 2016: Technical Specs
Alfa Romeo Giulia 2016 powers with V-shaped gasoline engine with six cylinders, volume of 3.0 litres, direct fuel injection system, function of dual Turbo and ability to disable number of cylinders with small loads.
The maximum power of Italian car reaches 510 HP. Transmission options of this modification is 6 speed manual and 8 automatic gearboxes. The car will be available in both four-wheel drive (4 x 4 modification) and rear-wheel drive versions. It should be noted that accelerates to the first "hundreds" in 3.9 seconds approximately and maximum speed is around 320 km per hour.
Alfa Romeo Giulia 2016: Video

20 Photos of Alfa Romeo Giulia 2016
Alfa Romeo Giulia 2016 gta
Alfa Romeo Giulia 2016 Quadrifoglio verde
Alfa Romeo Giulia 2016 sedan