Volkswagen Polo
Price:

$7,700 - $10,200 ⋅
3.5
⋅
Photos:

9
⋅
Views:

1538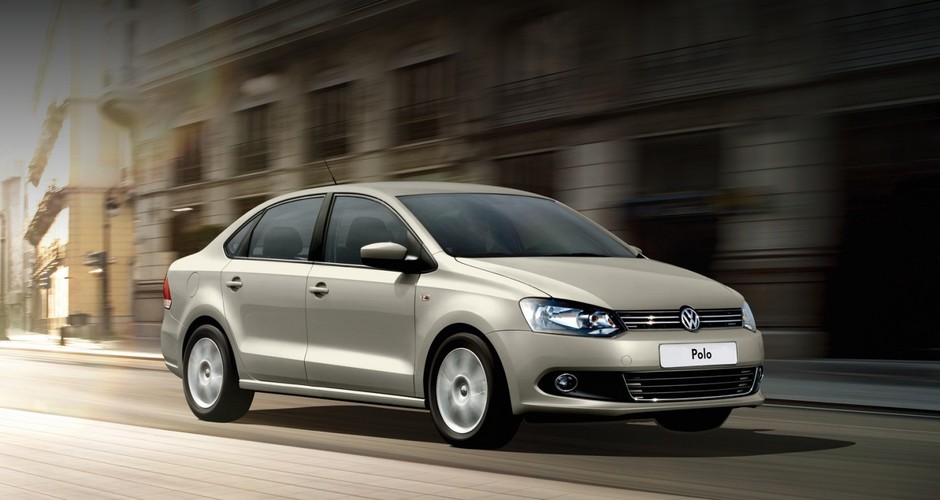 Volkswagen Polo was debuted in 1975 at the Motor Show in Hanover. The model became the third car which was based on front-wheel-drive in Volkswagen lineup after Volkswagen Golf and Volkswagen Passat. Volkswagen Polo was created on the basis of Audi 50 and it was decorated by famous fashion designer Marcello Gandini. The first presented Volkswagen Polo was an economical model with an engine capacity of only 40 horsepower and was able to reach speed of 132 km/h. A year later, luxury version - Volkswagen Polo L came out which was powered by an engine volume of 1.1 liter rated at 50 HP which led to be very popular at that time. After the presentation of this model, Volkswagen started producing new two-door sedan Derbi. The difference between these models were trunk volume and motor capacity. The trunk volume of Derbi was 515 litres whose power was 60 HP.
Only during the period 1977-1981, number of sales of Volkswagen Polo reached nearly half a million. A high degree of popularity was due to the diverse range of Volkswagen Polo engines built on high quality. Six years later, the second generation of Volkswagen Polo replaced the existing model. New redesigned model was differentiated with lots of modifications, such as Volkswagen Polo Formel E (since 1981), Volkswagen Polo Coupe (since 1982), 3-door wagon Volkswagen Polo Fox (since 1984), Volkswagen Polo Coupe G40 GT whose motor capacity was 115 HP, speed was up to 200 km/h, and Volkswagen Polo Diesel with an engine volume of 1.4 litre rated at 48 HP.
In January 1990, Volkswagen began to install new gasoline engine volume of 1.0 liter, power of 45 HP. Later in October, design of the front part and the cabin were modernized and after some time, new Volkswagen Polo received 5-speed manual gearbox. In General, demand for this generation was very high and the company could sell more than 3 million copies for 13 years.
The premiere of the third generation of was held in Paris in 1994. Updated Volkswagen Polo was released as 3 and 5-door hatchback. In 1995, sedan modification was returned in the options which was called Volkswagen Polo Classic. It was created on the platform of Seat Cordoba. Unlike hatchbacks produced in Germany, these models were assembled in Spain at Seat factory. Volkswagen Polo Classic was wider by 4 cm and longer by approximately 40 cm. In 1997, station wagon complete set - Volkswagen Polo Variant was introduced which was based on wagon - Seat Cordoba Vario. Range of engines included in the options were gasoline and diesel engines capacity of from 45 to 110 HP. Later, the top version - Volkswagen Polo GTI was appeared with 1.6-liter engine rated at 125 HP.
On March 14 2005, the next generation of Volkswagen Polo was premiered. The exterior of the model was made in a totally new style. Volkswagen Polo became the second after Volkswagen Passat with logo on radiator grille, which recalls the boards of Teutonic Knights. In addition, new Volkswagen Polo was designed with trapezoidal headlights, which provided the model solidity. Also, V-shaped rear glass and new taillights could get cutomers' attention.
The fifth generation of Volkswagen Polo was presented at Geneva Auto Show in spring 2009. The updated appearance of Volkswagen Polo had simular features as the sixth generation of Volkswagen Golf and sports coupe Volkswagen Scirocco. New Volkswagen Polo was created on PQ25 platform which was already used in the production of Seat Ibiza. The length of Volkswagen Polo V was 3970 mm, width -1682 mm, height - 1485mm and wheelbase - 2470 mm. The capacity of trunk volume could reach 280 liter, while it could be increased up to 950 liter by folding the rear seat backs. Weight of 5-door Volkswagen Polo hatchback with 1.2-litre 6-valve petrol motor was 1070 kg, while with 90-horsepower turbo diesel and DSG was 1180 kg.
9 Photos of Volkswagen Polo