Bmw M6
Price:

$113,400 - $119,700 ⋅
2
⋅
Photos:

10
⋅
Views:

3783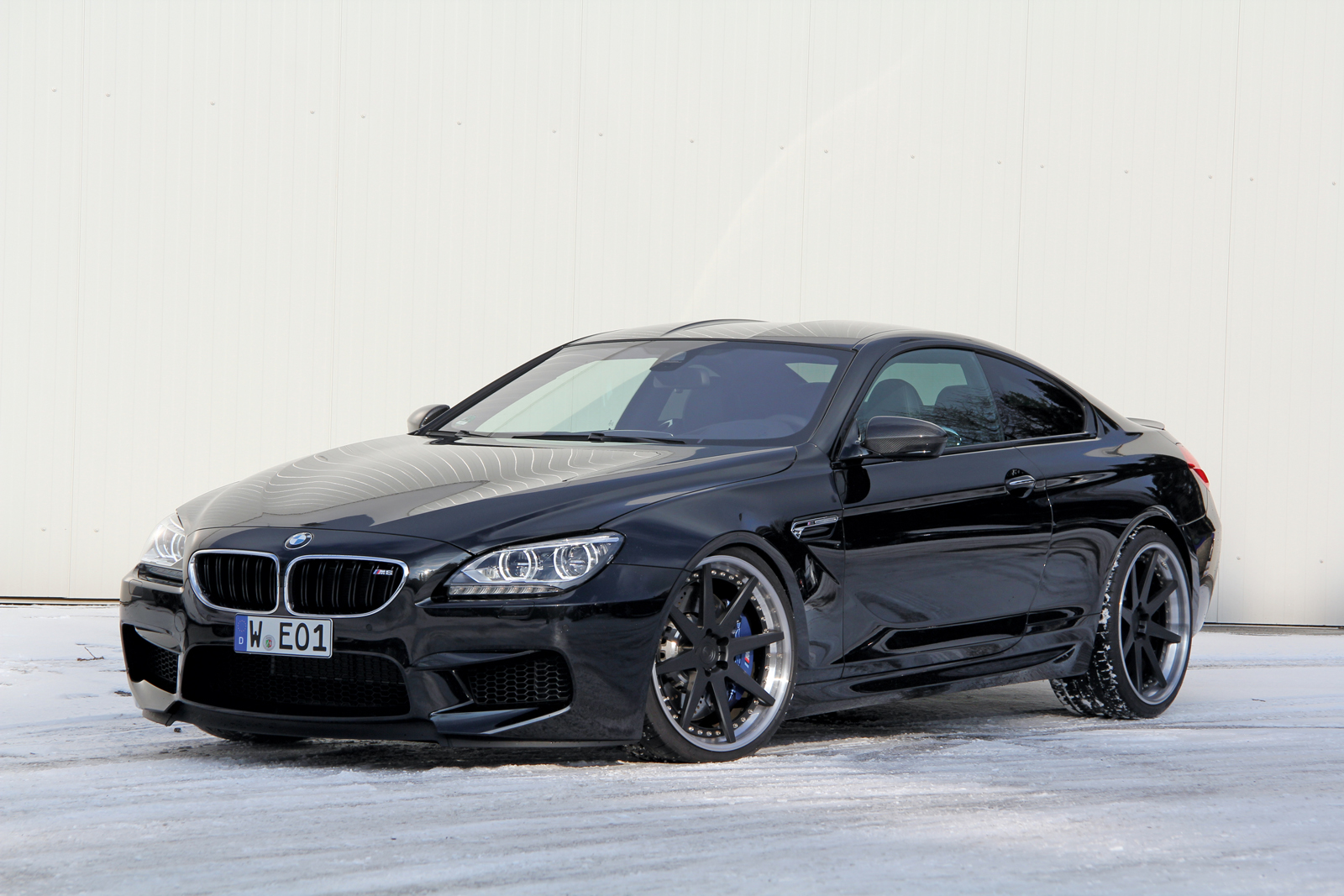 BMW unveiled the top model at the Frankfurt Motor Shown in September 1983 developed by Motorsport GmbH division - M635 CSi (a.k.a. Bmw M6). The model body framework was E24 and had powerful high speed 6-cylindered M88/3 whose volume was 3453 cm³ with capacity of 286 HP allowing Bmw M6 to reach speed up to 255 km/h and accelerating from 0 to 100 km/h for 6.5 seconds. Exterior of M635 CSi practically did not differ from a standard 635 CSi. Front spoiler was slightly lower and arch wings was little wider. 16-inch alloy BBS wheels makes design even better.
Since 1987, M635 CSi became available in the United States, where the model was renamed to Bmw M6. Engine of Bmw M6 was equipped with a catalytic converter with lower compression ratio, resulting power of 256 HP.
The second generation of BMW M6 was presented at the Auto Show in France in 2005. In the same year, the company started its serial production. Overall, the exterior has many similarities with BMW 6 series. New version of BMW M6 stresses sports feature in all its aspects. Huge 19-inch wheels makes even sporty, whose front ventilated discs diameter are 348 mm and reat 345 mm. BMW M6 offers 4 unique exterior colors: red Indianapolis, bronze Sepang, blue Interlagos and silver Silverstone.
In 2012, exactly a year after the debut of new BMW 6 series, the company has introduced the third generation of BMW M6, when a convertible version of the model was added to the family. From simple 6-series coupe, BMW M6 turned to a stylish exterior decorated car. Aerodynamic details was improved, which gave greater aggressiveness. Sporty look was achieved by air intakes, modified grille with a lable M6, more massive bumpers, extended wheel arches, ventilation slots in the front wings and four pipe sport exhaust system.
The last generation of was equipped with biturbo V8 motor capacity of 560 HP. Acceleration from 0 to 100 km/h takes only 4.2 seconds, while convertible - 4.3 seconds. Maximum speed with electronically limit is 250 km/h (with optional package Driver'sPackage - 305 km/h). New BMW M6 engine was 10% more powerful and average fuel consumption declined by 1/3. BMW M6 coupe spends 9.9 liters fuel per 100 km on average and cabriolet - 10.3 liters. Weight of coupe version is 1850 kg and cabriolet is heavier by 30 kg.
10 Photos of Bmw M6