Hyundai Veloster
Price:

$18,000 - $23,950 ⋅
5
⋅
Photos:

10
⋅
Views:

2789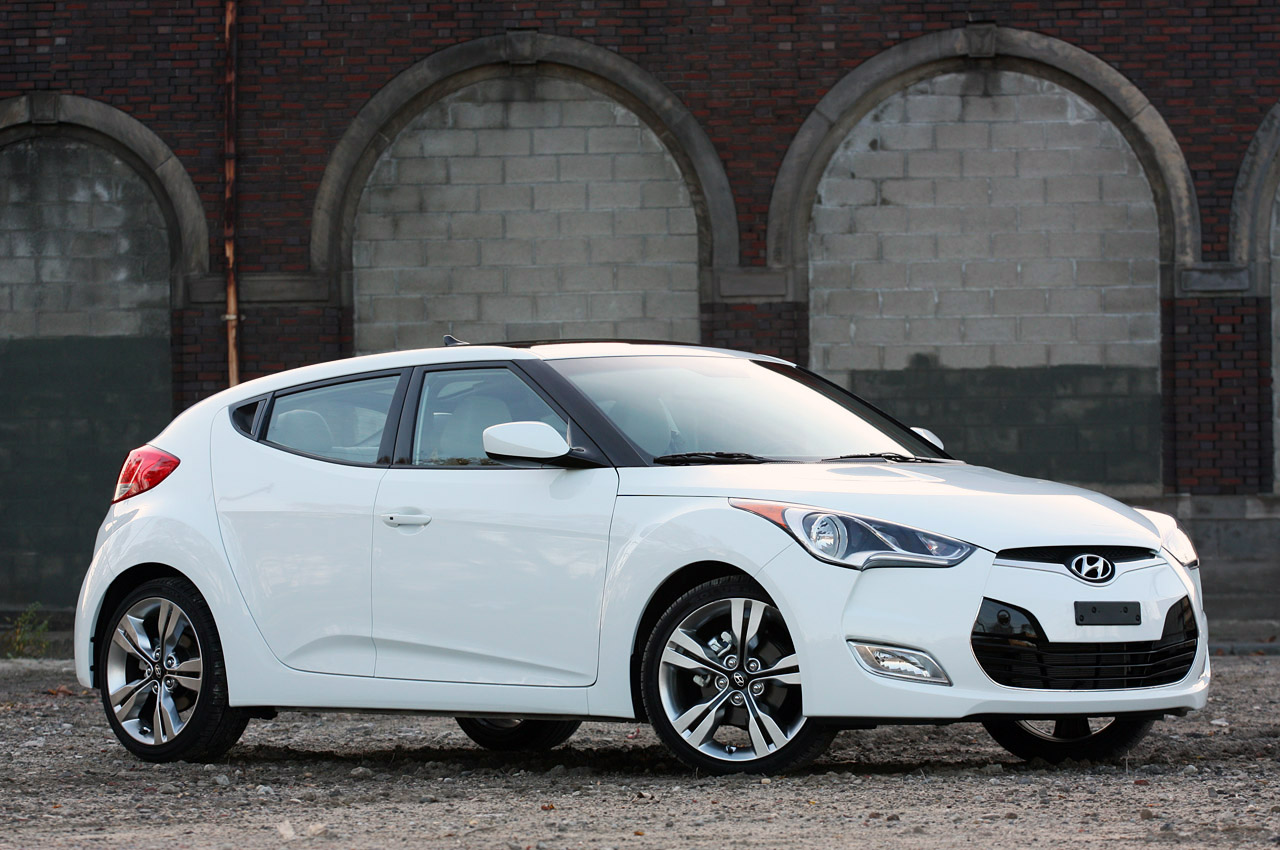 Hyundai Veloster is compact 3-door coupe manufactured by Hyundai company that was presented in 2011. Sales of the model began in South Korean market (March 10, 2011) and later reached the territory of the United States (by the end of the year). Hyundai Veloster combines the functionality of hatchback and coupe style. Uniqueness of the model is considered asymmetrical body design: right side of the car has 2 doors while left side only the driver's door. When designing the style of interior and exterior, designers took ideas from the sources of sporting motorcycles. Example can be air vents that remind motorcycle exhaust pipes, central console - fuel tank and entire interior replete with metallic accents. Hyundai Veloster seats are designed in a sporty style and have an excellent lumbar support. For the finishings of the cabin were used only high-quality materials.
Precise steering and stiffer suspension provide excellent handling. Some markets offer Hyundai Veloster versions with 4-cylinder petrol engine volume of 1.6 liter with choice of trasmissians which are manual and automatic. Fuel consumption per 100 km in combined cycle is 7 liters. The most standard equipment set includes 6 airbags, electric power steering, 17-inch wheels, ABS and ESP systems, keyless access system and climate control. Auto dynamics can also be improved through the special design of six-speed transmission developed by Korean car maker, which involves the installation of an additional system of two clutches. It is expected from Hyundai please its customers by introducing new modifications of Hyundai Veloster, where installed engine will have power of two hundred horsepower. Fuel consumption should be decreased while other mentioned dynamic indicators are increased.
Regarding dimensions of , width is 179.1 cm, height - 140 cm, length - 421.9 cm and wheelbase - 265 cm. Interior of the passenger car whose weight is just 1172 kg looks very stylish with smooth lines. Motorcycle style devices provide additional saloon specifics. No need to underestimate the basic version as multimedia display presents lots of features.
10 Photos of Hyundai Veloster