Hatchback Audi A7 updated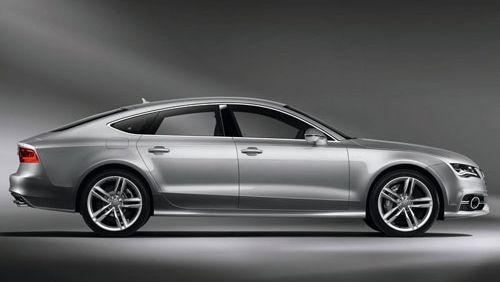 The Audi company presented restyling hatchbacks of A7 Sportback family which received the upgraded power plants, new lighting system and modified multimedia systems. The world premiere of the model, together with the R8 LMX supercar with laser headlights and a coupe of TT of the next generation, will take place at the end of August of the current year on a motor show in Moscow.
Under the hood of the new model will be two petrol and three diesel powertrain options, which return will fluctuate within 218-333 horsepower. As reported by the management of German company all motors completely conform to rigid environmental standards of "Euro-6".
According to rumors, the most economic version of A7 Sportback which will receive the name ultra, will be capable to overcome distance in 100 kilometers, spending only 4,7-liter fuel.
European dealers will receive the updated version of A7 in upcoming summer. Price of the model starts from € 51.3 thousand. While the price for the "loaded" option S7 starts € 82.3 thousand at minimum.