Date:
28 Feb 2016,
Views:
5719
2017 Volkswagen Tiguan - design, interior, video, specs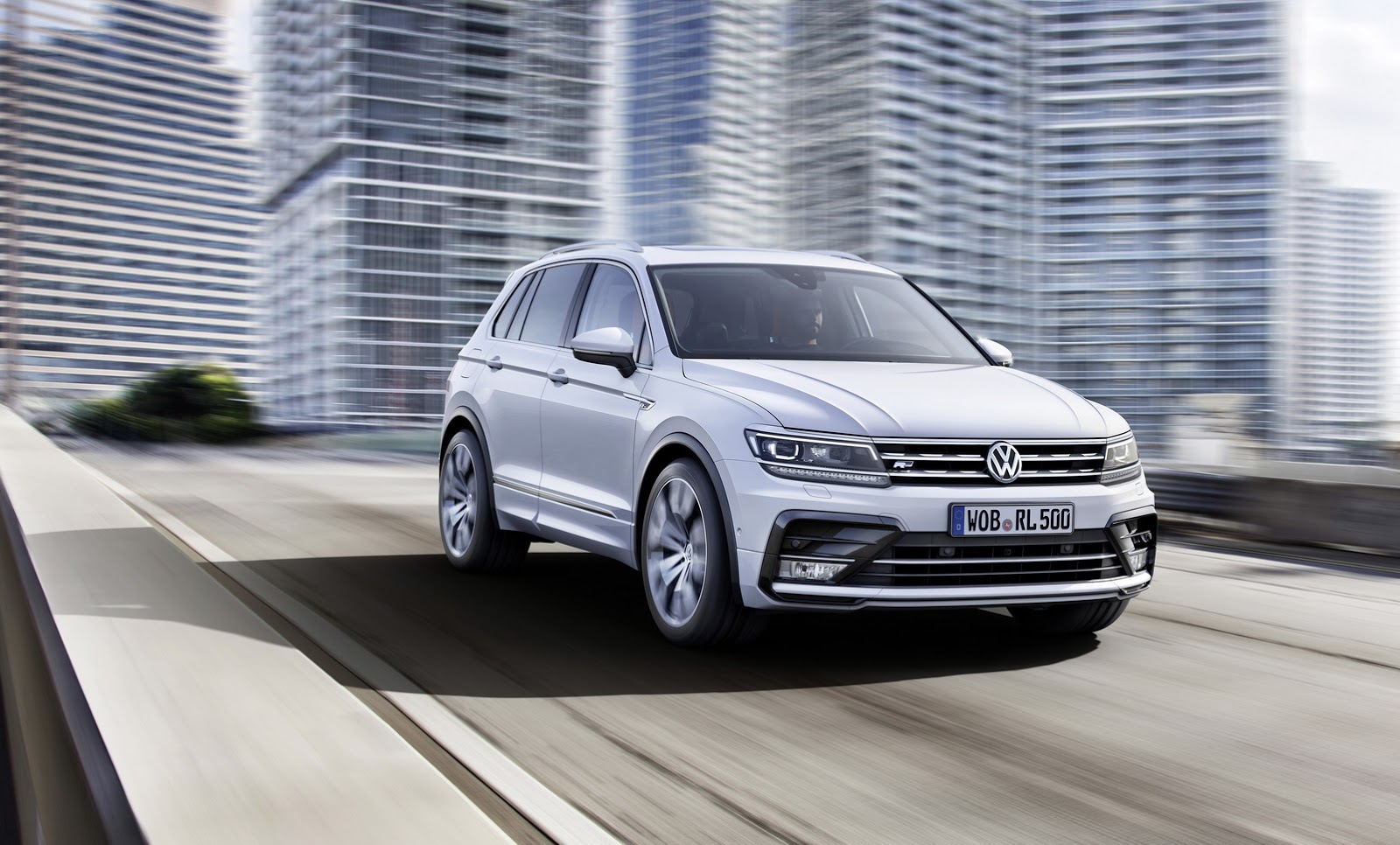 The second generation of Volkswagen Tiguan compact crossover was fully declassified that the novelty was debuted on September 17 at Frankfurt Auto Show. New version of stylish SUV - 2017 Volkswagen Tiguan looks modern, comfortable and spacious cabin with large luggage compartment and number of power plants. European sales of the novelty will be started in the first half of 2016. In general, due to the abundance of sharp edges, body of 2017 Volkswagen Tiguan became more premium, which also contributes to the increase in length (+60 mm - 4486 mm) and width (+30 mm - 1839 mm). However, the height of the same vehicle is vice versa (-33 mm - 1670 mm) and ground clearance grew up to 200 mm (+11 mm).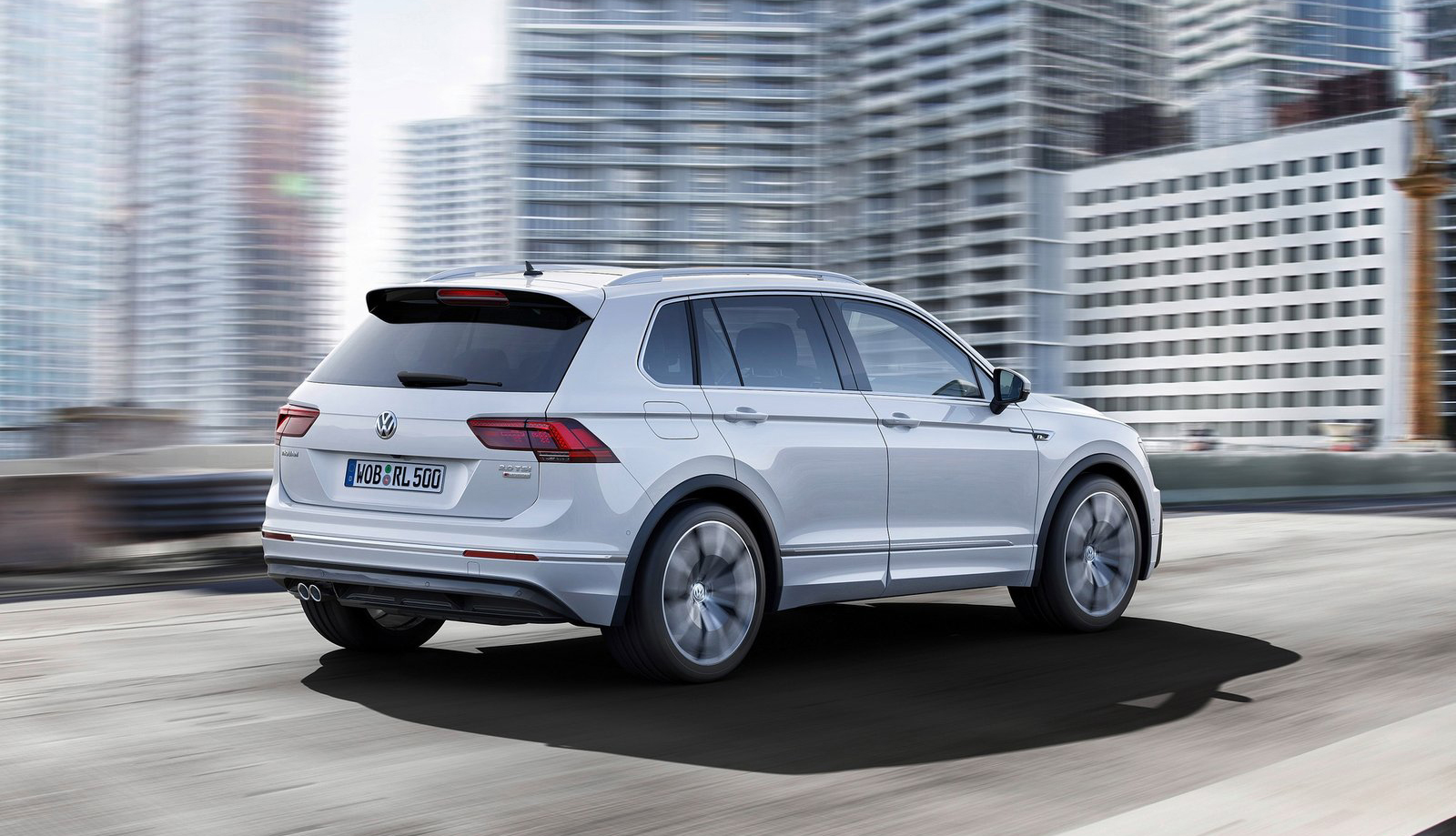 2017 Volkswagen Tiguan: Interior
Update of the crossover's interior has changed as much as exterior design. Front panel has changed dramatically having quite different architecture. New central console turned to the driver shows amazing similarity with corresponding elements of the interior of 2017 Volkswagen Touran. Climate control unit is also nearly identical. All the remaining elements of 2017 Volkswagen Tiguan interior are original. There are number information and entertainment system options are available for various complete sets. The base equipment set offers 5-inch auido system with monochrome display. More expensive versions will be equipped by 5 or 8-inch colorful touchscreen on-board computer or digital panel with 12.3-inch screen.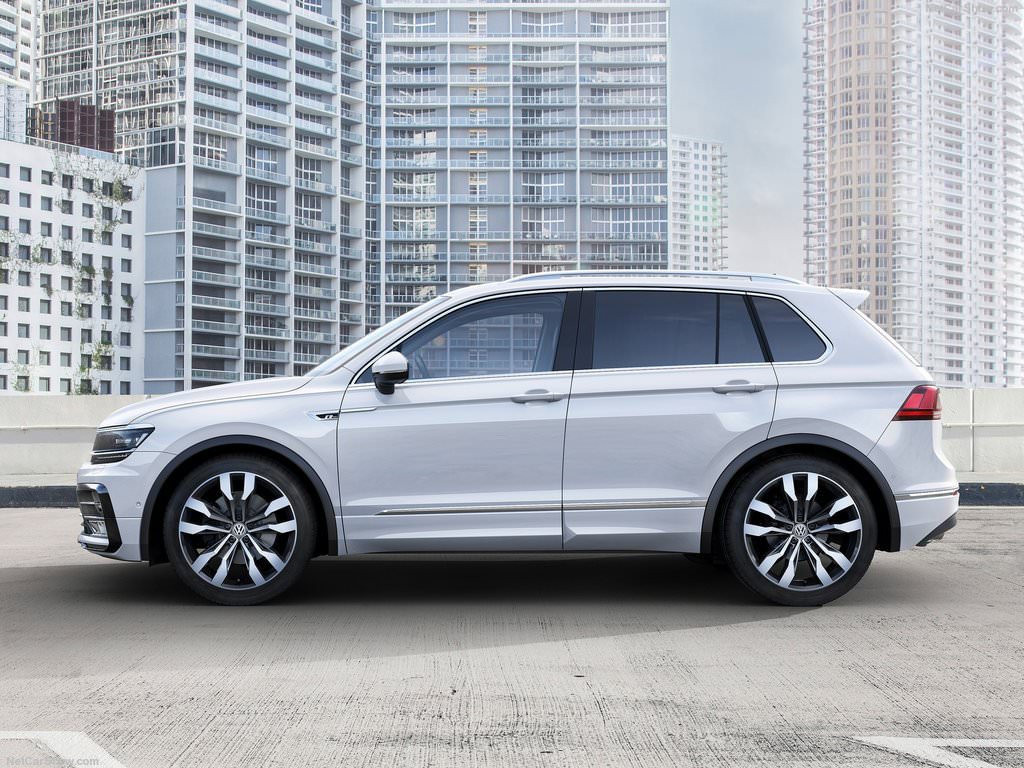 2017 Volkswagen Tiguan: Specs
Volkswagen is not limited by one or two motor options. 2017 Volkswagen Tiguan is offers exactly eight different power units with various technical specifications. The list of petrol engines include turbocharged 1.4 TSI rated at 125 HP and 150 HP as well as 1.8 TSI and 2.0 TSI capacity of 180 HP and 220 HP, respectively. In addition, diesel power units are 1.6 TDI with power of 115 HP and 2.0 TDI capacity of 150 HP as well as 190 HP and 240 HP which are 24% more economical than their predecessors. Customers will be able to choose 6-speed manual or 6, 7-speed automatic transmission.
2017 Volkswagen Tiguan: Video

12 Photos of 2017 Volkswagen Tiguan
2017 Volkswagen Tiguan interior